As the Roaring 2020s kick off in earnest this year (last year, with its quarantines and lockdowns, wasn't even a dress rehearsal), the art deco revival that we saw coming last fall is currently in full swing. And so are the geometric silhouettes we associate with the era.
In jewelry, the vogue for sharp edges is evident in the slew of new fancy-shaped styles that lean on offbeat cuts—such as kites, shields, pentagons, hexagons, trillions, and marquises—to make their, um, point. Often paired with other fancy cuts, the styles highlighted below use the combination of shapes—including some curvy rounds and pears—to transform what might otherwise be a basic style (say, a hoop earring or an eternity band) into a piece of distinction.
Geometric silhouettes, which lend themselves well to modern, minimalistic designs, have always been popular in the wedding jewelry space. ("Most brides want something that's enduring and timeless when they're investing in an engagement ring," longtime jewelry editor Jill Newman told us last fall.) What's fresh this year is that the rings we see feature two or more of those shapes in unexpected pairings (see Eva Fehren's Prism band, below, for inspiration).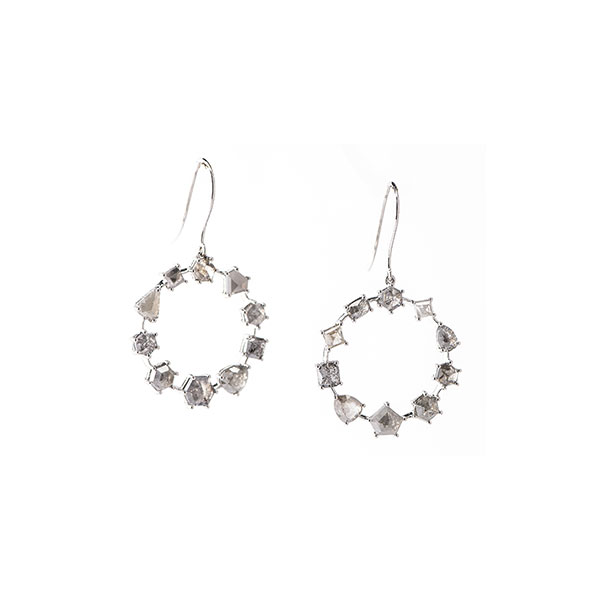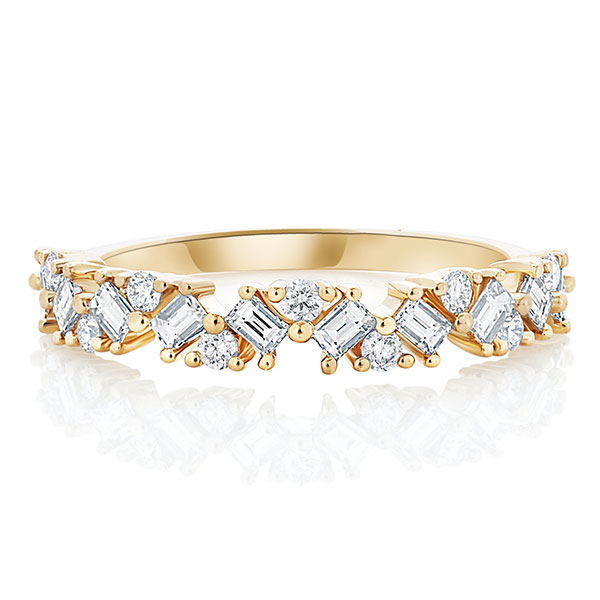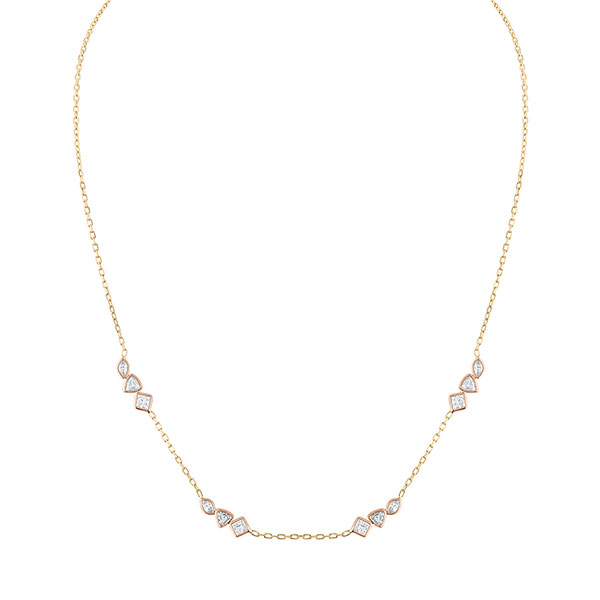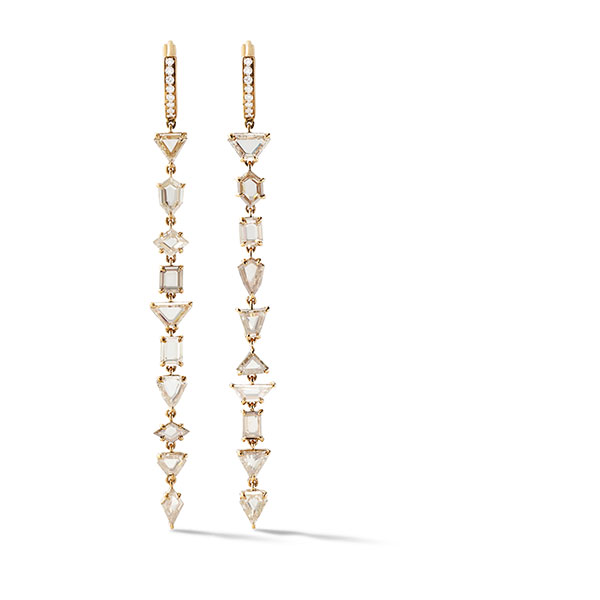 ---
Photos © Sylva & Cie, Eva Fehren, Chinchar Maloney, Kendra Pariseault, Nicole Rose.