It's a question that comes up not infrequently in discussions at diamond conferences and elsewhere: do consumers care enough to ask about the origin of diamonds when they are in a store considering a purchase? Is the issue of responsible sourcing one that arises? And do consumers want diamonds from certain countries, showing a willingness to pay a premium for diamonds that have no association with conflict diamonds – for example from Canada or Russia?
The answer is somewhat mixed. The big chains, such as Signet Jewelers, which has stores across the United States, Canada and the United Kingdom, has taken the lead in promoting its Signet Responsible Sourcing Protocols to show that it is ahead of the curve. It has thus taken positive steps to play a role in ensuring consumer confidence, and provides this information to customers to assure them that, as one of the largest buyers of polished diamonds in the world, it is acquiring diamonds that are conflict free.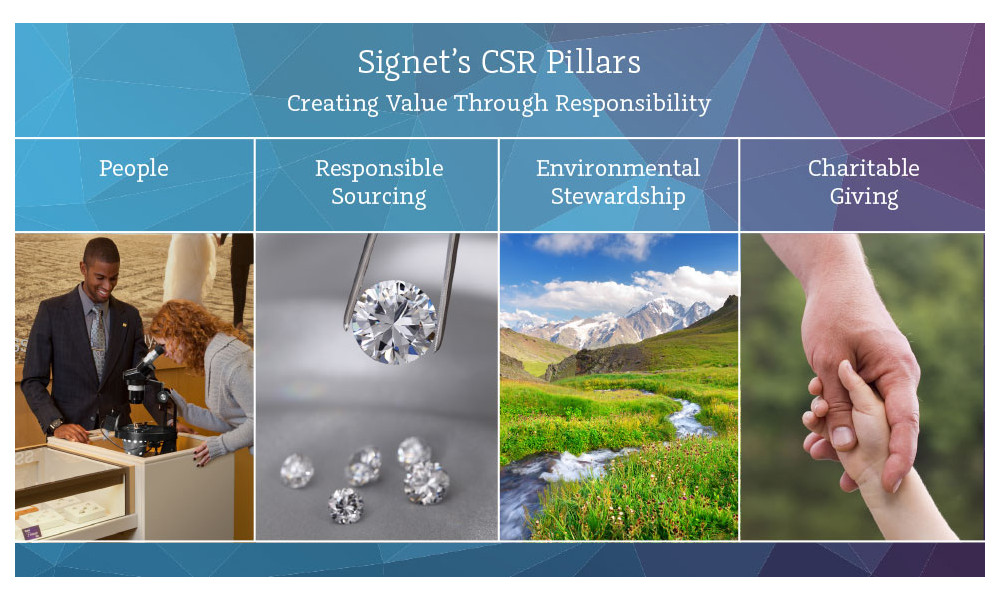 Clearly, in this respect, store associates need to be taught about the provenance of the diamonds they are selling. Just as they should be able to answer questions relating to which are the major diamond-producing states, where are diamonds manufactured, what to look for in a diamond that goes beyond the 4Cs, the diamond industry's moves in the area of sustainability, the issue of conflict diamonds and the work of the Kimberley Process and other issues.
A popular belief is that so-called Millennials – younger people roughly in the 22-35 age range – are very interested in verifying the origin of diamonds before handing over their money. Jean-Marc Lieberherr, the CEO of the Diamond Producers Association which has been surveying attitudes to diamond jewelry among Millennials, says: "While consumers are increasingly interested in the origin of the diamonds they are buying, it is really more about ensuring it is responsibly sourced than about the origin story per se. However, origin marketing can be effective. It has been in the case with Canadian diamonds that they often command a premium of around 3 percent to regular goods, or at least show a faster rotation."
Although two large diamond jewelry retailers –Signet Jewelers and the Chow Tai Fook group – agreed to comment on the issue of how deep consumer interest is in the provenance of diamond jewelry, smaller chains and independent stores preferred to remain anonymous.
"Frankly, there is not a great deal of interest relating to 'ethical' diamonds," said one small US retailer. "I consider myself well acquainted with diamonds and where they are from and so on. But if a customer does not ask then I don't really feel the need to go into all that. I am quite satisfied that the diamonds are of good origin and not tainted by any hint of conflict diamonds because I know my suppliers. I am more interested in making the sale than getting into an issue that a consumer is not bringing up, especially in difficult times such as these."
Another retailer, of the so-called 'Mom and Pop' variety, said there was an "astonishing lack of interest" among buyers regarding where diamonds were from. "If I go according to the comments made by industry figures I would assume that there would be a lot of interest from shoppers. But what I see, here on the ground, is that people are more concerned about how to determine a diamond's value and whether it is more worthwhile buying a lab-grown," she said.
As for the larger firms, a spokesperson for Chow Tai Fook said, "Customers today, especially the younger generation, are more sophisticated in jewelry and diamond selection. Rather than focusing only on the 4Cs (i.e. carat, color, clarity and cut), product design and brand story, we see a trend of customers increasingly valuing the origin and authenticity of diamonds.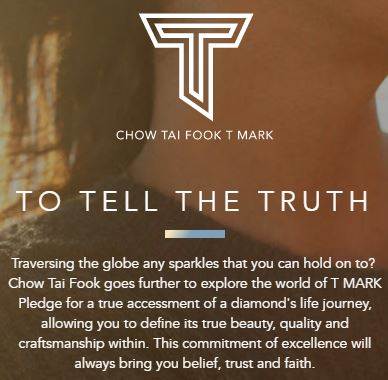 "To capitalize on the escalating demand for authenticity and transparency, we launched Chow Tai Fook T Mark diamond brand, taking the lead to revolutionize the current industry practice by enabling customers to witness the life journey of a diamond from its source, assuring customers that our diamonds are natural and ethically sourced."
Meanwhile, David Bouffard, vice-president of Corporate Affairs at Signet Jewelers, said: "For most people, a diamond purchase is emotional, deeply personal, and very individualized. We know some customers want to own a diamond from a particular country (e.g., Canada/Arctic Brilliance®), and we believe interest in provenance is growing, especially with younger consumers who are more likely to expect that information about the sources of products and the standards under which they were made will be available.
"For customers with this interest, certifications and evidence of a commitment to responsible sourcing are important. Signet relies on the combination of RJC Certified Membership and Signet Responsible Sourcing Protocols (SRSPs) to ensure that we have a robust and meaningful system of assurance that all Signet jewelry products are responsibly sourced," he added.
Where does that leave us? Clearly the larger chains have the means to invest in creating and promoting responsible sourcing rules and regulations and the economies of scale needed to train staff and bring in materials to hand out to customers where needed. Generally speaking, do customers particularly care about the origin of diamonds? It seems that Millennials and younger people do care, but it is not across the board, while the older generations, unfortunately, do not seem to take much of an interest.