The start of the year is, on the one hand, a period for good wishes and, on the other, a time for looking ahead. So allow me to take this occasion to wish you a 2016 that is as sparkling as the diamonds that are so dear to us all! As for future prospects and, above all, the outlook for the market in 2016, anyone would be hard pressed to say with any certainty where the diamond market will be heading this year.
Although it is certain that 2014 was a year of transition—bank finance began to drop, anti-corruption laws changed the Chinese landscape, recycled diamonds and laboratory-grown goods took a larger place, etc.—2015 confirmed that the diamond industry  was entering a new era. While some saw a coup de grâce or backlash, and others saw the confirmation of greater market maturity and the signs of a more modern industry moving with the times, 2015 will have left no one indifferent. It was a difficult year that raised many questions. 2016 is thus much anticipated. There is little chance that it may be the year of renewal and no one is considering it serenely or is completely relaxed…if only we could be certain of some things…
However, certain allegations, subjects of debate and changes will (still) undoubtedly be common in 2016. So, what can we expect?
Gem producers will continue to experience difficulties
It's unprecedented. In 2015, the way we looked at gem producers changed. And the positioning of the gem producers also changed. But the measures taken by the producers were belated and the situation at the beginning of 2016 has become fairly inextricable.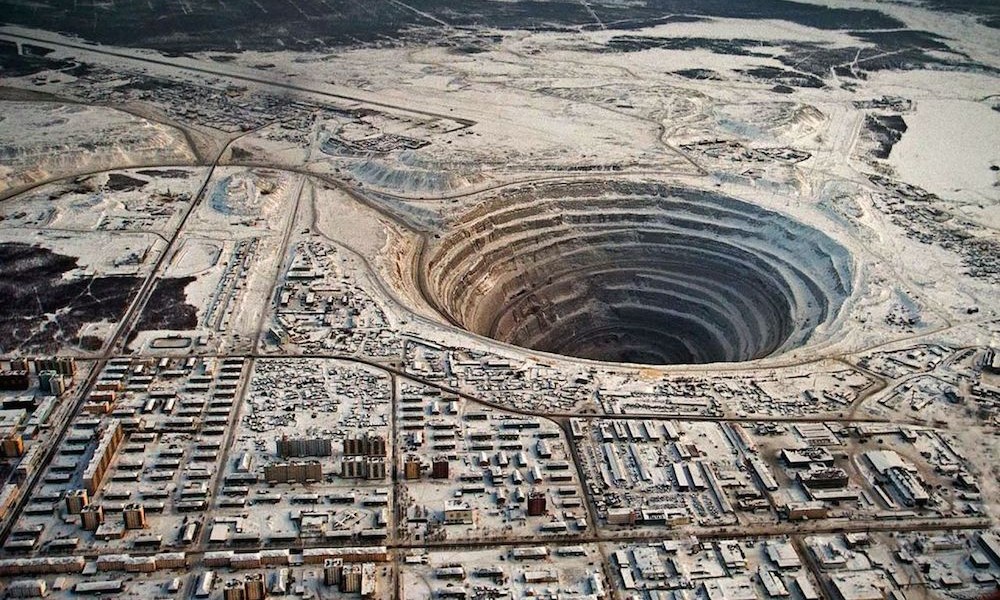 The latest De Beers sights were extremely reduced in volume. It was, above all, the market that obliged De Beers to reduce this volume! As an example, between the price and volume decreases, sales were around 180 to 250 million for the 10th sight, 70 million for the 9th and 200 million for the 8th, etc. Since mid-2015, sightholders have no longer been obliged to comply with their ITOs. And De Beers has generally been more flexible in order to face up to the reality that supply can no longer force demand.
Even with prices decreasing in general and production again at lower levels than estimations (except for ALROSA, which increased its production in 2015!), is this enough to stabilize the market? No. Rough prices have fallen by an average of 18% since the beginning of 2015. Yet the market continues to demand a measured decrease in rough prices (rough volume on the market has dropped 30% to 50 % in a year!). Measured so that the cut diamonds bought a few months ago are not devalued.
Have the gem producers managed to completely review their business model and could they change in 2016? We wouldn't go that far! In any case, although they have already changed over the past two years (cf. the new accredited De Beers buyers), De Beers and ALORSA's long-term sales contracts, based on ITOs, have again been challenged and should experience some adjustments. As for auctions, these are growing significantly, needless to say. A page is being turned…
As an aside, you'll note that the producers have had difficulties in the majority of mining sectors and that all raw materials have experienced price decreases, which are not therefore restricted to diamonds.
Rough and cut prices will still be chaotic
I'd love to be able to tell you that, on such a day, at such a time, cut prices are going to pick up, and rough prices will do too. But even if the market experiences shortages in certain categories, even if after Diwali the Indian producers wanted to (slightly) restart production for the beginning of 2016, even if Valentine's Day is rapidly approaching and the first quarter is traditionally a "good quarter", nobody is expecting a real upturn in cut prices. At best, analysts hope that this may happen for the second quarter of 2016… As for stocks, they are still causing large profitability concerns for both producers and dealers. Exchanges are sluggish in the majority of the industry's sectors. Does this mean that everything is going badly? No, because exceptional diamonds did well and the American market remains fair; however, morale in the industry is low, reflected by the lack of profit. The question of prices is still and always problematic—By how much should they drop? When? Again? For how long?—and the only sound response to this question for the future seems to be to work at increasing consumer demand…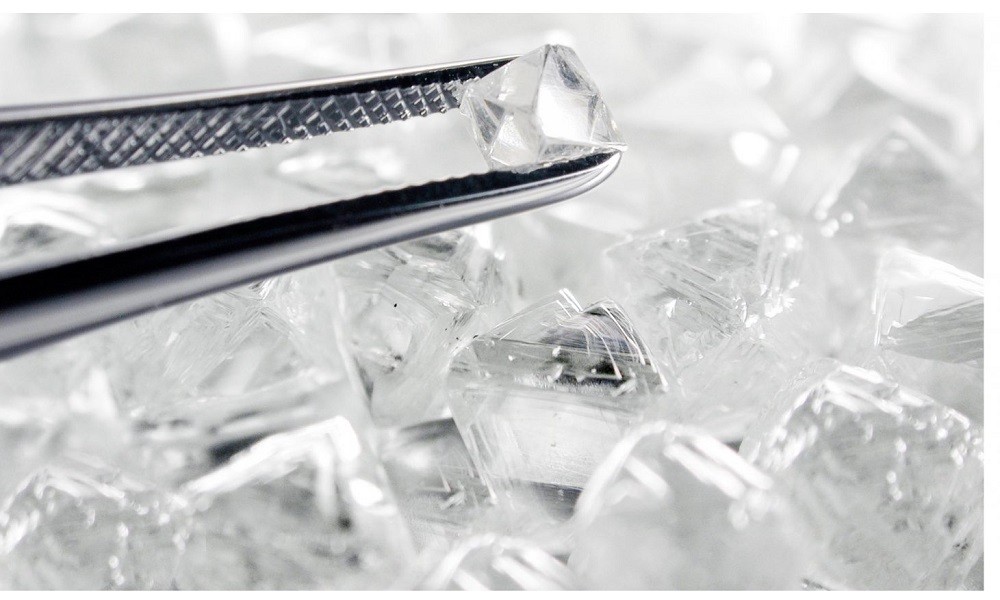 Bankability will have to be prove
In 2014, the banks began to ask diamond companies for more precise accounts. In 2015, this requirement became tougher, trailing real difficulties in its wake for a certain number of market players. In 2016, this trend—which is no longer a trend moreover!—will continue. It will be necessary to provide ever more guarantees, especially given the uncertain situation of the market, one not likely to reassure the banks. There will be no step backwards: banks will support those who comply with the transparency and compliance rules fixed by them. Remember the key words of the dialogue with the financial organizations: transparency, bankability, profitability, sustainability. At the moment, it is difficult, but the dynamic undertaken should then be profitable for all.
The place and legitimacy of laboratory-grown diamonds will be strengthened
In 2016, it is no longer possible to dispute the legitimacy of laboratory-grown diamonds.
Even if these cannot be traded at the BDB, they obviously have an interested public and market share. Instead, the problem and debate should focus on their detection and how they are marketed. But to respond to the first problem, new tools are now available to identify them in the melee (GIA, De Beers, WTOCD, etc.) and prevent them from being sold as natural gems. Because ethics and transparency are once again at stake here. And this also points to a problem of communication with consumers. Wondering about how to talk about laboratory-grown diamonds also means defining and making sense of natural diamonds…
The importance of combining branded AND generic advertising
This was a crucial debate in 2015. Today, it seems obvious that the diamond industry will have to learn to combine branded advertising AND generic advertising. As far as the former is concerned, there were many initiatives in 2015. De Beers, with Seize the Day, The One or It's a Long Journey, remains top of the bill. Moreover, Forevermark proposed, with the spectacular return of A Diamond is Forever, a famous generic slogan, an interesting blend of the two forms of advertising: branded and generic. The holiday season is always a favorable period for luxury brands, and Cartier and Tiffany once again had some great proposals at the end of 2015.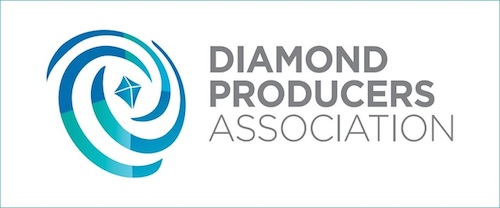 From whom should we expect generic marketing initiatives? From the industry in general, which is going to have to reach for its wallet, either via existing structures such as WDM or the recent, promising DPA, or by creating a dedicated and efficient representative body.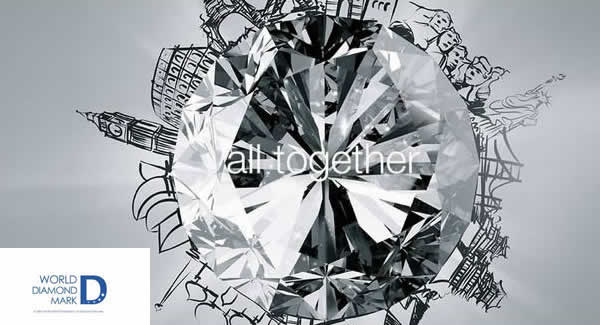 But this new advertising will have to speak the language of the generations likely to buy gems and, more specifically, diamonds. There is no more place for the old speeches. Origins, quality, ethics, singularity, shared history, shared riches and values, creativity… will all be at the top of the list in deciding how diamonds will be advertised in 2016. It is going to be necessary to connect with consumers, to remind them that a diamond is very relevant in this luxury market which is in rude health. The marketing agencies will have ample opportunity to address the question!
In any case, it is obvious that the development of marketing initiatives should bring diamonds greater visibility but is also going to compel the industry to be above reproach.
CSR standards and ethical commitment will increase in the choices of the sector's industries
Transparency. Keep this word in mind with everything you do! It may be a question of maintaining dialogue with financiers, as discussed above. It could also be a question of creating or consolidating this dialogue with consumers. The importance of ethics and CSR standards goes well beyond our industry. Today, these are guarantees of a "successful" product and this is why the diamond industry cannot ignore it. Whether it's within institutions (the KP which will be directed this year by the United Arab Emirates), or in the management of companies and in the way a product is sold or a consumer is addressed. To take the French example, the "Made in France" label is very popular with young generations, whether they're hipsters or not, as soon as their purchasing power enables it (oh yes, "Made in France" is more expensive than "Made in China"!). Add to this a company that "sells you" a social bond, commitment, shared riches and values within its company but also with its producers or suppliers, a customizable product designed according to contemporary fashion and it's all good!
For 2016, the ideal would be to ensure that consumers (of all ages and budgets) actually want to proudly show off and talk about (ah, social networks!) the diamond that they have just bought or given… It's time to roll up our sleeves…
Further reading:
● Rough diamond market stand-off may yet prove costly – Insights
● This is the lost year in rough diamonds
● The diamond industry must "be more transparent and adapt to the criteria demanded by banks"
● Lessons learned from generic and branded advertising
● How De Beers went from star to scapegoat
● Rough producers may cut prices further: Moodys
● Where diamond advertising needs to go
● The three keys to diamond brand power