On Thursday June 16, the UFBJOP, the French Union of Jewelry, Goldsmiths, Stones and Pearls, organized a roundtable discussion on the topic: 'CSR at the heart of the jewelry industry – How can we commit, finance and succeed in our ecological transition?'
Rubel & Ménasché participated in the event, in the person of Morgane Winterholer, Business Development Director, who shared R&M's CSR experience and explained the development stages of the report that our Maison published in March 2022. Joining her in the debate were Cédric Gaubert, CEO of Cambour, Timothée Elkihel, co-founder of R-3 Impact, and Philippe Kunter, Director of Sustainable Development and CSR at BPI France. A roundtable full of practical information and sound advice!
On Thursday June 16, following the launch of its CSR club in February 2022, the UFBJOP inaugurated an initial meeting on this topical issue, bringing together players from the jewelry CSR and finance sectors.
The objectives of both the club and the roundtable of June 16 include leading and supporting French companies in the sector to implement concrete projects, encouraging and committing to protecting resources, working on resilience, promoting inclusion, equality and social justice in line with the UN's SDGs…
A sector-wide plan has also been envisaged, broken down into four areas and symbolized by four letters:
"S : la sensibilisation" = raising awareness (conferences and roundtables with sustainable development experts*);
"F : la formation" = training (creating a tailored program together with the Haute Ecole de Joaillerie to provide companies in the sector with a 360° view of CSR);
"F : le financement" = financing (what resources to use to meet growth and CSR challenges);
"A : l'action" = action (concrete steps to be taken and launching the sector-wide plan).
On Thursday June 16, two company managers, Morgane Winterholer and Cédric Gaubert, CEO of Cambour, high jewelers, jewelers and setters, were invited to a roundtable discussion with two CSR experts, Timothée Elkihel, co-founder of R-3 Impact, and Philippe Kunter, Director of Sustainable Development and CSR at BPI France. On the agenda: concrete information, ways to get started, good ideas, practical advice and documented experiences.
Below is a summary which we have condensed here for you, by way of an introduction or a CSR toolbox, as well as Rubel & Ménasché's advice based on our Maison's CSR report in March 2022.
– Don't be afraid to implement a CSR strategy
Because yes, often – still – VSEs and SMEs are afraid! And this applies across all sectors. Now however, if companies wish to remain in business long into the future, they need to "do business without destroying", to use the words of Timothée Elkihel. You can therefore refer to the principles of the circular economy, (= impacting the planet as little as possible), and position your company by systematically factoring in climate issues (read the Paris Agreements which you can use as a basis for reflection), along with the well-being and health of people and the planet.
This CSR strategy, which you must first explain to your employees and the company, will also have the notable advantage of improving your employees' engagement within your company, helping them to become more invested in and identify with your values. It will play a role in markedly increasing physical and psychological well-being (HR objectives), but also professional well-being (including environmental issues in day-to-day work) and will allow you to improve the social impact of your business (inclusion, impact of diversified hiring on entrepreneurial dynamics, etc.) Buying locally, for example, is a practical way of supporting the region, protecting the planet and has a strong societal impact.
For Philippe Kunter, of BPI France, we must not be afraid of the 'heavy hand' of European legislation and we should above all "move forward." "Small companies can" and must "achieve what large companies have done." The French entrepreneurial fabric is indeed mainly composed of small companies. According to Mr Kunter, "only 20% of French companies have so far implemented an action plan that includes climate issues and CSR", but "we must now think on our feet because financial players have got hold of the issue and have integrated the regulatory shock!" And indeed, these action plans must find their place in the company's strategy, because they will make it easier to get the financing to support the company's projects, and might even be a sine-qua-non condition.
The PACTE Law, enacted in 2019, notably provides for companies to include CSR issues in their management… It also proposes, for those wanting to go further, a status of 'committed company,' in other words, including a social or environmental role in their business objective (to learn more, visit the specific page of the Ministry of Economy, Finance and Industrial and Digital Sovereignty website).
– Reviewing what exists
As Morgane Winterholer of Rubel & Ménasché explained, everything starts with an observation. "We started our approach by reviewing who we were, what CSR actions we had already undertaken, etc. We recorded and formalized all this, so that we could then consider the next steps. This led to our four pillars, which we broke down into objectives."
Cédric Gaubert, Cambour's CEO, sums up his company's approach in these terms: "For us, it was a matter of responding to the needs of our customers and having the strength of our convictions. We started with the UN's SDGs and tried to see how we could customize them."
Indeed, the process always starts from what exists and from a 'cold' observation of how the company operates. Cambour decided to 'recalculate' its carbon footprint (the company had already done one 10 years earlier), rethought its HR and environmental management processes and, for example, questioned the ergonomics of its workstations, its place in its ecosystem, its current production and its impact on resources, etc.
Over the course of this process, each company should reflect on where it stands and whether it needs to change its business model. But, rest assured, according to the speakers: today, there is no such thing as a company that has done nothing about CSR! You will soon realize that you have already implemented interesting measures.
– Set up a dedicated working group or team
It seems obvious, and yet… While we understand that it is easy it is for a large group to set up a dedicated team, it is also something that every small company must do. It is almost the only way to see its CSR projects materialize and continue over time. It is necessary to set aside time for a project manager (10 to 15% of their time, for example), and to establish a working group made up of representatives of all the company's functions in order to fully understand the issues at stake and be able to mobilize the entire team. This approach must therefore be clearly understood and accepted by the company's corporate governance body.
At Rubel & Ménasché, the work was collective, all the members of the company were involved in their own way and a working group was formed for each stage. "In order to progress both in CSR and in our fields of expertise, we decided to hire people from different backgrounds," said Morgane Winterholer. "This therefore forced us to challenge ourselves and make progress. Today, we have even set up a traceability committee based on the same principle as our CSR working group; this is a fundamental issue for the diamond industry. We analyze our internal flows and those of our suppliers. We have also given all our teams, even in the support functions, training on the entire diamond value chain to ensure that our CSR efforts can be sustained."
-Developing an action plan in line with your business
At Rubel & Ménasché, for example, the Maison implemented measures including the decision to ensure that all its partners are RJC-certified and to provide concrete support for the local communities of the diamond industry (a meaningful commitment for employees!) "We have put many measures in place, some, such as sorting, are small, while others, such as calculating our carbon footprint, are large — this is something that is not easy in our field, because we have to go all the way back to the mine," continued Morgane Winterholer. "What emerges is that all these measures make sense and are worthwhile!"
It's up to each of us to choose our battles, such as defining our 10 key issues, together with our partners and stakeholders. Do not hesitate to seek advice and assistance from specialists who can provide concrete solutions.
Finally, each company should develop its action plan in line with its commitments, which it will translate into quantified objectives and which it should plan using a clear and precise program. Don't forget to budget the economic cost of your CSR action plan and remember to provide for its financing!
To conclude, it is also both indispensable and practical to document your efforts, formalize them and publish them in an annual CSR report.
To learn more about Rubel & Ménasché's CSR commitments, click here!

To read Rubel & Ménasché's CSR report for a transparent and traceable diamond industry, click here.

And, for your information, here is the link to the practical page of BPI France (in French) with access to its CSR advice guides (customer issues, supplier and competitor issues, strategic issues, operating issues and employee issues).

To go further, you will find resources on the Ademe website, on aides.fr, and from your OPCO (skills operator) and public institutions...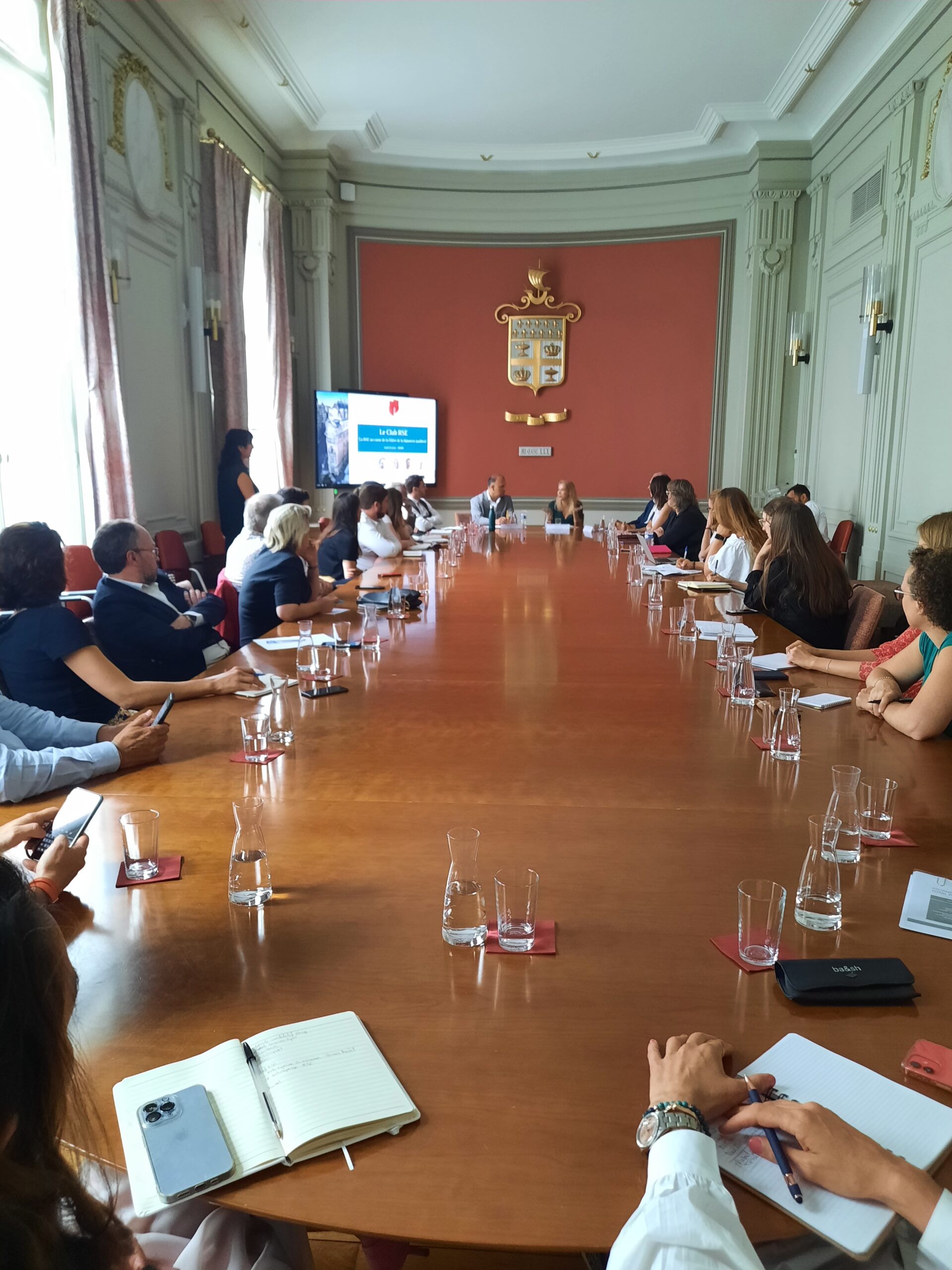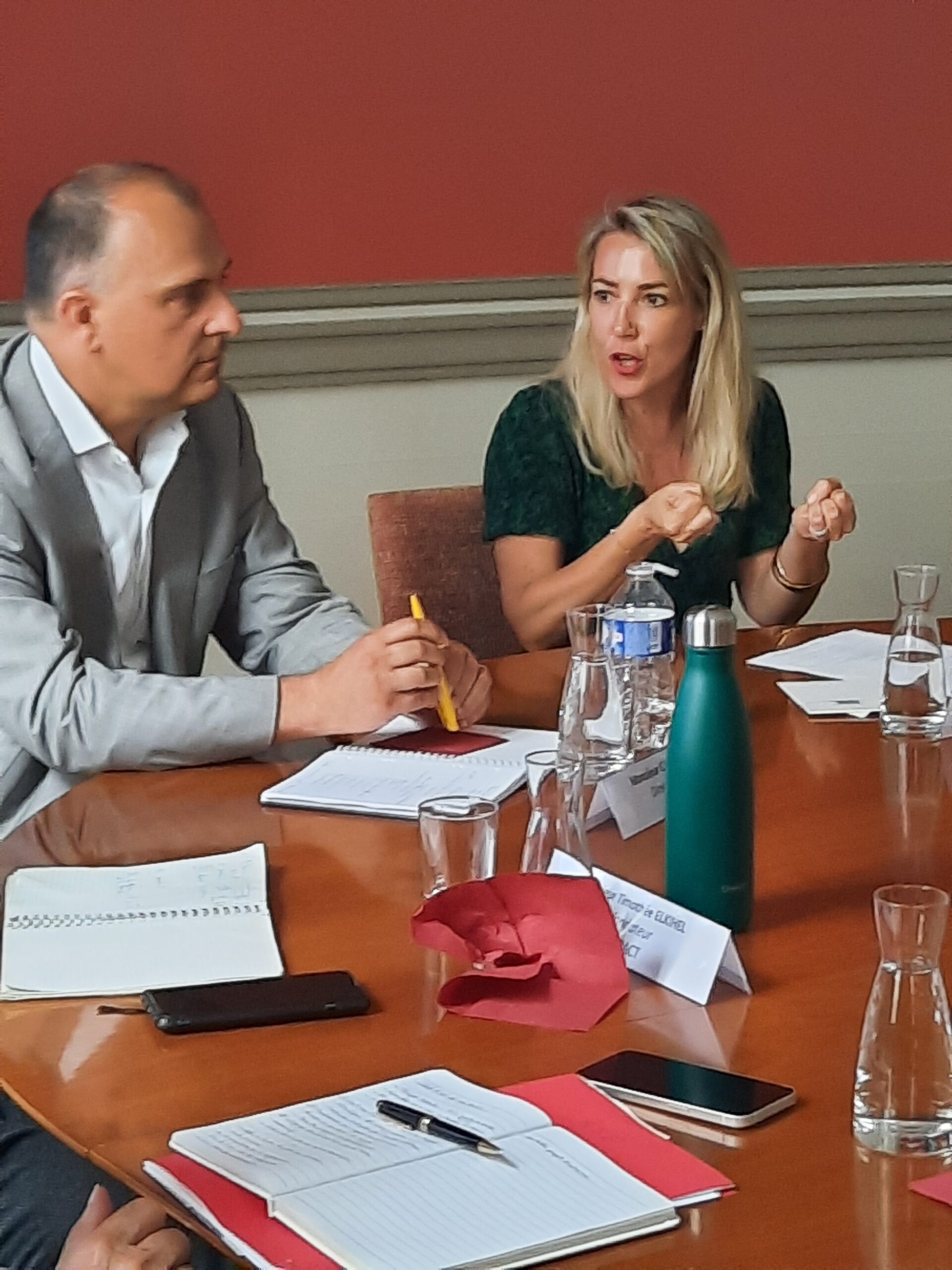 Source Rubel & Ménasché
---
* Please make a note of the date of October 19, which will be devoted to meetings with CSR professionals. during Precious Confluences, the UFBJOP's annual industry meeting which will be held on October 18 and 19.