It is high time to continue our long series on gem producers! We have reached a time of undeniable changes in the diamond industry, and the position of the producers is… chaotic. After De Beers—whose oligarchy was shaken in 2015 and which is reconsidering its options for the years to come—followed by ALROSA—an ambitious challenger that does not want to give up any of its share of the cake—we turn our attention to the up and coming "little brothers"—including Rio Tinto, the world's third largest diamond miner.
ALROSA, De Beers, Rio Tinto, Dominion Diamond Corp., and Petra Diamonds together account for nearly 70-75% of total rough diamond production.
Even though the volumes it offers are not comparable with those of ALROSA and De Beers, Rio Tinto is still acknowledged as being a major rough diamond producer—third on the list of the world's biggest suppliers.
Rio Tinto, more than just diamonds!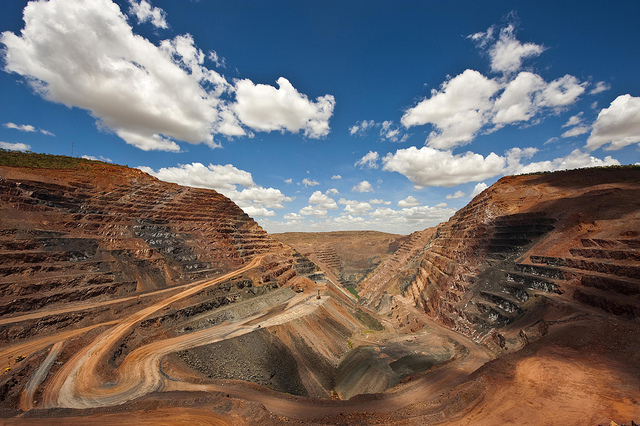 Rio Tinto, an Australian mining group, is well known (in our industry at least!) for its outstanding pink diamonds, from its Argyle mine in Australia. Although most of Rio Tinto's assets are located in Australia and Canada, the miner, founded in 1873, operates in more than 40 countries all over the world. Its historic (copper) mine in Andalusia—from which the group takes its name—is now closed.
The first major distinction that can be made between Rio Tinto and De Beers and ALROSA is that the Australian group's business goes beyond diamond mining. The Rio Tinto group has six main areas of business, shared between all of its subsidiaries: Aluminum (with Alcan), Iron, Exploration, Technology and Innovation, Copper, and Diamonds and other minerals, which makes it one of the largest mining groups in the world1. In fact, we can only really call Rio Tinto a "little brother" with respect to its diamond activity compared with the other two major diamond producers! The company is a dual-listed company established in December 1995, between Rio Tinto plc and Rio Tinto Limited, the first listed on the London Stock Exchange and the second in Australia. The advantage of this type of structure is in splitting risks and profits between the two partners. Rio Tinto therefore has its headquarters in London and its corporate office in Melbourne.
Turbulent times, a strategy that needs rethinking
The mining sector as a whole is facing difficulties, with a drop in the price of iron and copper in particular, and Rio Tinto—which is undergoing corporate restructuring—has not been spared. As a quick summary of the group's results, the company announced annual sales revenues for 2014 of USD 47.7 billion, with a fall in prices but an increase in the volume of sales. For their part, diamonds achieved operating income of USD 401 million, which was an increase of 15% on 2013 (based again on the report: "higher volumes and lower costs more than offset lower prices in the minerals portfolio.") 
2015 nevertheless still proved to be a somewhat difficult year. According to the French magazine Capital, Rio Tinto suffered "a net annual loss of USD 866 million […], due to USD 1.8 billion in write-downs" in 2015 and therefore "renounced on its commitment to maintain or increase its dividend every year due to a morose outlook" and a market that is uncertain to say the least.
The expected consequence is—and this too concerns the whole mining sector—a policy of reducing expenditure and operating costs. It should however be noted that Rio Tinto has—over about the last three years—made efforts to reduce its debt (see figures in the annual report on the above link).
On February 27, 2016, Rio Tinto announced its decision to "streamline" its assets in four groups: Aluminum, Copper & Coal, Diamonds & Minerals and Iron Minerals "with immediate effect".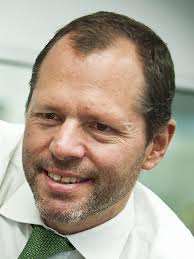 The diamonds division (mining, sales, and marketing) was hit considerably by the restructuring. Jean-Marc Lieberherr, General Manager of Rio Tinto's diamond division and the first chairman of the board of the DPA since October 2015, resigned from his two positions at the end of January and in early February 2016. He was replaced by Simon Trott, on January 18, at the head of the diamond division (and Salt and Uranium as well) for Rio Tinto (Alan Davies is still the Chief Executive and no policy change has been announced). Stephen Lussier, vice-president of De Beers, CEO of Forevermark, and former vice president of the DPA, is replacing him as chairman. Jean-Marc Lieberherr is not completely leaving the DPA though, as he became Chief Executive Officer in mid-February 2016.
On March 1, other changes were announced in the board of directors of Rio Tinto.
Let's get back to our diamonds
In the early 2000s, Rio Tinto launched a series of acquisitions in Australia and became the exclusive owner of the Argyle mine, which has been in operation since 1983 and has produced over 800 million carats of rough diamonds. The Argyle mine is best known for its colored diamonds, especially outstanding pink diamonds (roughly 90% of the world production).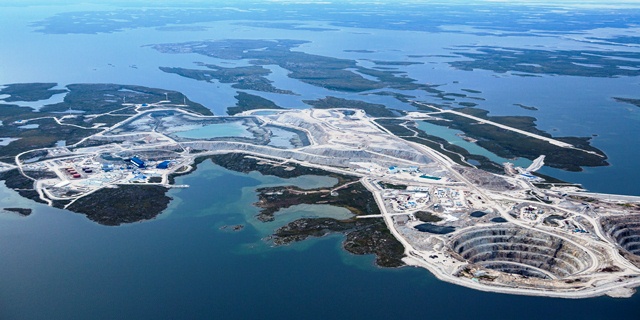 Outside Australia, Rio Tinto notably holds 60% of the large Diavik2 mine, which was discovered in about 1992 and entered into production in 2003, in Canada's Northwest Territories. Until recently, the group held about a 78% stake in the Murowa mine in Zimbabwe (sold in summer 2015).
In 2012, Rio Tinto announced that it intended to sell its diamond mines, but as there were no buyers the group still owns them.
Rio Tinto also has diamond exploration projects underway in India, at Bunder (in the state of Madhya Pradesh), and diamond shafts have also been discovered. In 2012, a jewelry collection was also unveiled, The Courageous Spirit, designed by Reena Ahluwalia and set with Bunder diamonds.
The sales offices for Rio Tinto diamonds are based in Andover, but secondary offices have also opened in Mumbai (since 1989; two-thirds of all diamonds sold by Rio Tinto are cut in India), New York (2007), and Hong-Kong (2010). Like De Beers and ALROSA, the Rio Tinto Diamonds division sells most of its diamonds through a privileged customers system, the Select Diamantaire Programme (ten sales per year). Supply agreements are signed with the main selected customers. Customers can also benefit from sales under tenders, but more companies use this sales channel (as is the case for the other two big producers).
In spite of a difficult market, Rio Tinto accelerated its production in the first quarter of 2015 through subterranean activities in Argyle, up to 34% for this mine alone—the producer's overall production of diamonds increased by over forty percent in 2015 (falling power costs for example) were lower so this strategy was as good as any other!
The success of pink diamond tenders
Although Rio Tinto's diamonds may not generally be of the same quality as De Beers' (although still have high value!), this cannot be said of the rare and exceptional pink diamonds or upper range fantasy colors, mined in Argyle.  As high value stones, they are greatly distinguished at Rio Tinto's "Special tenders" for very high-end diamonds. The company offered 65 cut pink and red diamonds from Argyle in 2015, with higher prices. They are more than ever seen as an "investment"—it remains to be seen how wise—even if the buyers who can purchase them are as rare as the diamonds. The Argyle mine is expected to close in the next few years… which will only confirm the extreme rarity of its pink diamonds! And then what?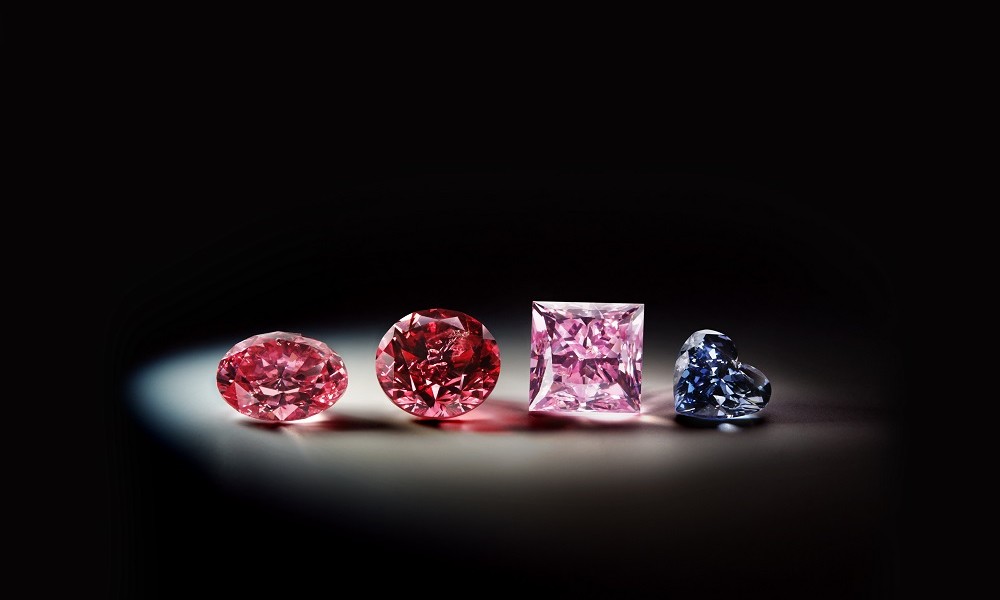 Read here for the latest news on world rough diamond production:
Rising diamond production – insights, Avi Krawitz, Rapaport
---
1. The French press say it is the second biggest diamond producer in the world.
2. The remaining 40% are held by Dominion Diamond Corporation formerly Harry Winston Diamond Mines Ltd.
Pictures © Rio Tinto Diamonds.