Two fancy-colored, heart-shaped diamonds led the Magnificent Jewels sale at Sotheby's in Hong Kong, fetching a combined $18.7 million.

The first, a 5.04-carat, fancy-vivid-blue, type IIb diamond, flanked by white diamonds, brought in $10.6 million, or $2.1 million per carat, beating its $9.7 million upper estimate. The 4.49-carat, fancy-vivid-pink, internally flawless diamond ring, also bracketed by white diamonds, garnered $8.1 million, or $1.8 million per carat, just under its $8.8 million high valuation.
"Today's results are a clear indication that the appetite for top-quality jewels in Asia remains undiminished," Wenhao Yu, deputy chairman of jewelry for Sotheby's Asia, said the week of 6th July. "The hottest color diamonds in the most romantic of cuts and settings proved irresistible, with the pair of fancy-vivid pink and blue rings taking top billing as the stars of the show."
In total, the July 10 auction raked in $56.5 million, with Sotheby's selling 80% of goods on offer.

Also popular was an imperial jadeite, ruby and diamond necklace, composed of 37 beads, which went for $10.4 million, just edging out its high estimate. The piece is the largest jadeite bead necklace to receive a special certificate from Gübelin Gem Lab for its imperial jade quality, Sotheby's noted.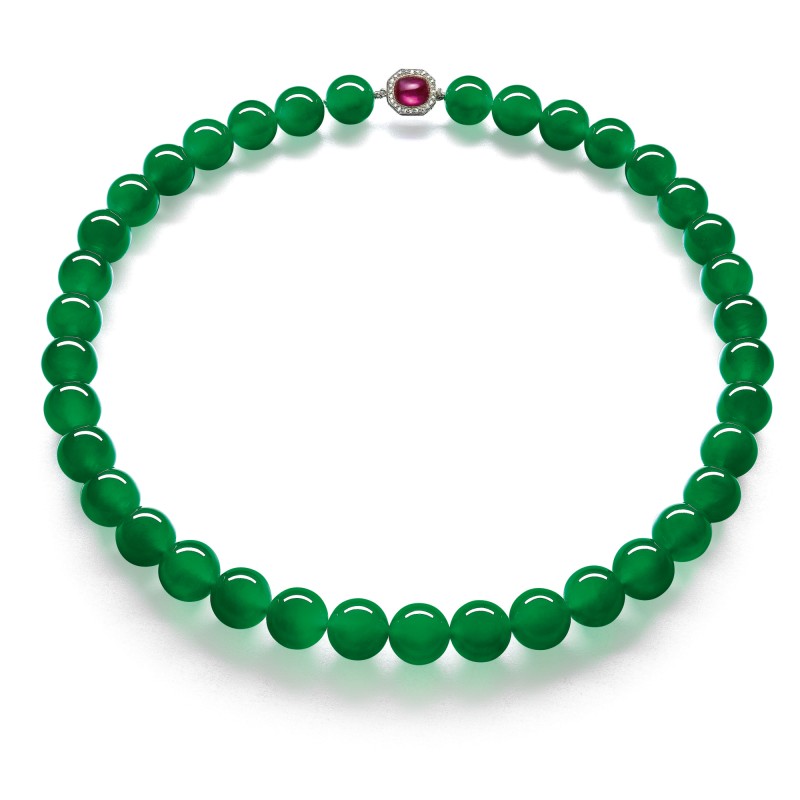 Another notable item was a pair of diamond pendant earrings, which garnered $2.3 million, just over its high estimate. One earring featured a fancy-black diamond suspending a pear brilliant-cut, 12.72-carat, D-color, flawless diamond, and the second contained a fancy-white diamond and a pear brilliant-cut, 12.46-carat, D-color, flawless diamond pendant.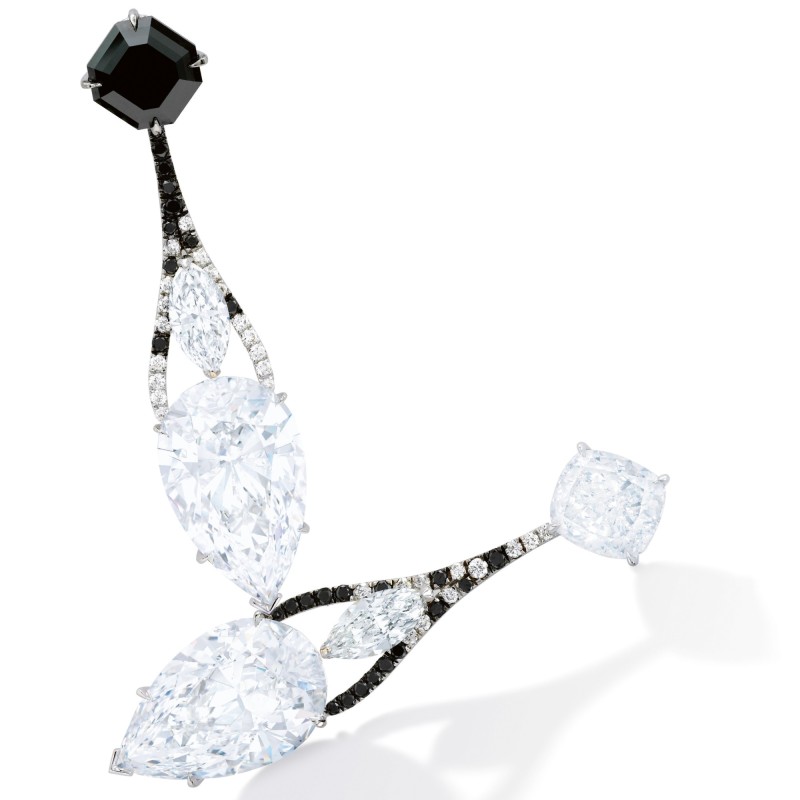 ---
Photo © Sotheby's.