The Natural Diamond Council (NDC) has appointed Sam Broekema as editor in chief of Only Natural Diamonds, the organization's consumer-facing website.

Broekema will begin in the newly created role on February 28, the NDC said [the week of February 21]. He will oversee the platform's content strategy and will manage its annual trend report by composing a panel of retail, fashion, and media experts to form its style collective.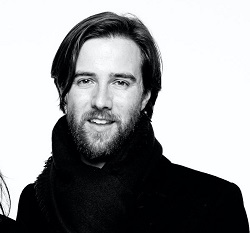 Broekema was most recently fashion market and accessories director at InStyle, a women's fashion magazine. He has been a "diamond-jewelry devotee and expert throughout his editorial career," the NDC added.
"I am honored to become the first editor of Only Natural Diamonds," Broekema said. "I am excited to conceptualize what both modern and heirloom jewelry mean for consumers now, and celebrate the long and rich history of diamonds in culture, fashion, and the arts."