Millennial. Perhaps you've heard the word so many times you never want to hear it again or, worse yet, it's lost its meaning. For the record: A millennial (n.) is a person born between 1981 and 1997, according to Pew Research Center. And lest you need reminding, members of this generation account for the largest consumer force in history.
Millennials spent $200 billion dollars last year and are expected to spend $10 trillion by 2020, according to Pew. JCK spoke to retailers, analysts, and millennials themselves to understand how jewelry retailers can better reach this controversial yet powerful demographic.
Bridal boom
While it's true that marriage rates among millennials are down and marrying ages are up—two years ago, just 26 percent of millennials were married; at the same age, 36 percent of Gen X and 48 percent of boomers had tied the knot, according to Pew—the good news is that they are still partnering up, which means they're in the market for bridal jewelry.
"Obviously millennials are the majority of our bridal customers now," says Ryan Blumenthal, owner of Corinne Jewelers in Toms River, N.J. "They are very well informed, and, yes, by the time they show up in your store they will have spent the whole week researching at night online on multiple different websites and blogs, but they are still showing up in your store because they need you to help them. They have a general idea but would feel much better with an expert to help them get the ring of their dreams."
The Google generation respects expertise and appreciates information. Jamie Gutfreund, global chief marketing officer for Wunderman, a New York City–based digital marketing agency, says that retailers can communicate and endear themselves to millennials using educational content posted online, in-store, and via direct marketing.
"As they start to consider making big purchases, they feel more comfortable if they understand the best process for making these decisions: how to determine the quality of the items, the long-term value, the investment in something that can become an heirloom," Gutfreund says. "How do they take care of the piece? What are the insurance implications? These are things that they are considering."
Discerning shoppers
Washington, D.C.–based Lauren Cooper, 31, is a prototypical millennial bridal shopper. She spent months researching engagement rings before she and her fiancé were ready to buy. Her efforts included following designers on Instagram, reading the forums on Pricescope, and trying on rings at a retail store she chose after comparing Yelp reviews.
"It was really good to actually see them in person and how they looked on my hand," she says of her experience in the brick-and-mortar store. "The woman in the shop was really friendly, and she pulled out so much for me to look at. It was kind of intimidating because you're looking at diamonds! And the store was in Georgetown, a really high-rent area. But it was very relaxed."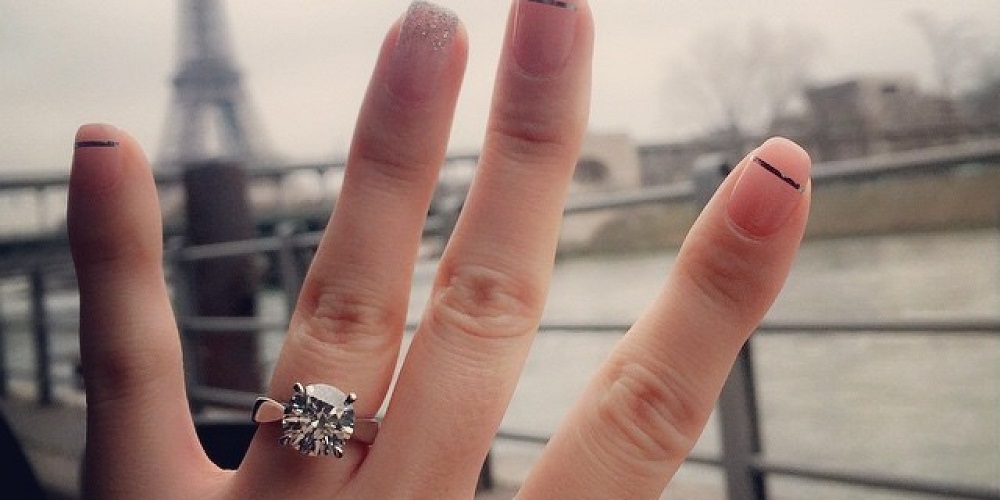 Alas, Cooper didn't end up buying from the retailer. She ordered her diamond (a 0.9 ct. round) and her setting (a twisted platinum band) online from James Allen. "If I hadn't already known about James Allen, I probably would have bought something from the jeweler we went to," she says. "But I'm a price maven and couldn't pay more once I knew it was possible to pay less."
Cooper and her cohort are not alone in this sentiment: Accenture reports that 41 percent of shoppers of all ages admitted to showrooming before buying.