A recent gathering considered changes in the luxury market expected during 2018, looking at factors such as the financial challenges of millennials, the increasingly omnichannel nature of the customer experience and the increasing importance of data and artificial intelligence in building relationships. At the October meeting of the Luxury Client Experience Board, Luxury Institute CEO, Milton Pedraza, analyzed the current state of the high-end market and presented the Luxury Institute's "Ten Luxury Trends For 2018" focused on the importance of services within the luxury industry and the distribution of wealth among luxury consumers.
Top executives in attendance from major luxury brands, including fashion retail, watches and jewelry, textiles, hotels and resorts, entertainment and media, as well as representatives from data-driven marketing agencies and innovative technology firms, broke into smaller groups to identify ways in which brands can complement their product offerings with a service component.
Their 10 conclusions are:
1. Growth remains uneven for luxury goods, but solid growth continues in luxury services, particularly health & wellness, beauty, travel, and technology. Sales growth will be sluggish in categories like apparel, accessories, and jewelry. Apparel is an example of a commodity category that is only becoming cheaper. The ability to produce original product that commands premium pricing is limited when fast fashion brands like Zara and H&M can quickly produce a low-cost imitation of an expensive item from a luxury house; an appealing alternative for many cash-strapped millennials and others facing constrained consumption. Offerings like these may not have the same quality of items from more prestigious brands, but they have the look and they are widely accessible.
Jewelry is another commodity category with a low opportunity to differentiate. Watches are in lower demand, because people simply don't wear them frequently, especially younger people. Millennials are three times as likely as consumers 55-years and older not to own a watch. Growth looks to be robust by comparison on the services side, with consumers of all ages preferring to consume experiences more than they want more products. Boomers are downsizing and decluttering, while millennials face the need to prioritize purchases.
2. Millennials are much more numerous than boomers (92 million vs. 77 million) but their spending power will be subdued for years to come. The younger generation wrestles with staggering levels of student debt, low-paying jobs, and postponement of starting a family. Millennials are not spurning luxury goods as much by choice as they are out of economic necessity. Student debt has more than doubled in the past decade to more than $1.5 trillion in outstanding higher education loans. Loan repayment consumes a considerable share of disposable income for graduates who last year left school with an average debt of $37,172. Many holders of college degrees take on the debt and then find themselves involuntarily underemployed as baristas or otherwise working at jobs that pay far lower than what would be necessary to make them comfortable. Marrying later in life also correlates with lower levels of wealth accumulation through home ownership, investing, and more moderate spending habits.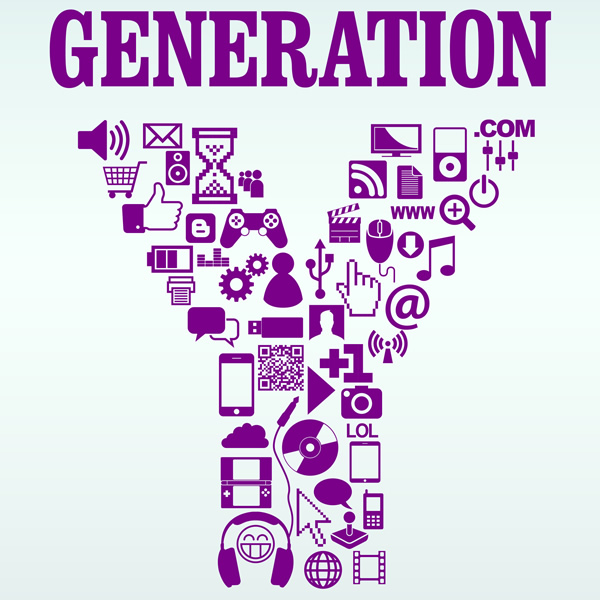 3. An over-hyped generational wealth transfer will begin slowly, and may well disappoint those who are banking on it. Wall Street has long been anticipating a massive transfer of $30 trillion in assets from baby boomers to their heirs over the next several decades. Millennials seem to be anticipating it, too, with 59-years being the average age at which people under 35 plan to retire; six years earlier than age 65, the average age boomers plan on retiring. Millennials may not want to make too many plans for spending the money. A recent survey by Natixis shows 70% of millennials expect to receive a large inheritance from their family, but only 40% of baby boomer parents plan to leave an inheritance to their children. Some of that wealth may be lost to future market returns, and rising costs of health care in old age. Current economic headwinds hitting millennials, along with uncertainty over whether mom and dad will bail them out, imperils the future net worth of a large percentage of the millennial generation.