Lucara Diamond Corp. has sold Botswana's largest diamond to Louis Vuitton in a rare move that will see the fashion house partner with an Antwerp manufacturer to polish the stone.
The mining company will receive an up-front payment for the 1,758-carat Sewelô rough and retain a 50% interest in the final polished, it said in a statement Wednesday January 15. While the diamond is of variable quality, and appears black, recent analysis has confirmed it includes "domains of higher-quality white gem," Lucara added.
"Lucara believes that the full potential of this special stone will only be revealed once polished," the statement continued. "The purpose of this unprecedented collaboration between a miner, a cutting-edge manufacturer and a large luxury brand will be the planning, cutting and polishing of a collection of diamonds from Sewelô."
The selling price was in the "millions," The New York Times quoted Louis Vuitton CEO Michael Burke as saying.
The polishing will take place via a partnership with Belgium's HB Company. Louis Vuitton and HB have together bought 50% of the rough, while Lucara owns the remainder and will continue to do so up until the polished stage.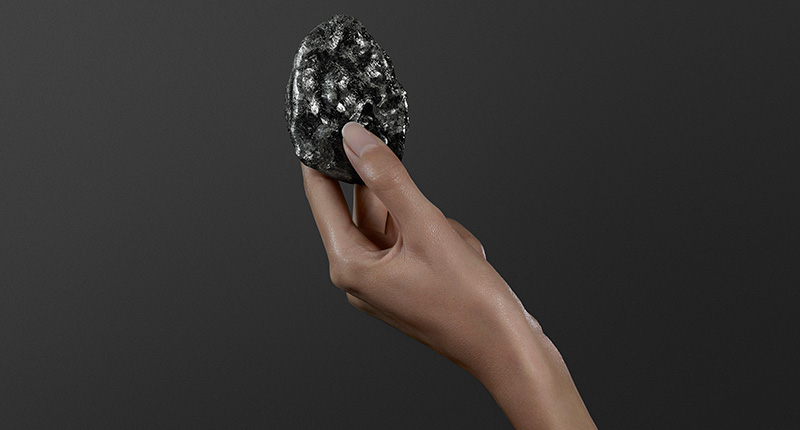 The resulting jewelry, which Louis Vuitton will make, will commemorate the "extraordinary discovery" and benefit the people of Botswana, said Lucara CEO Eira Thomas. As part of the deal, 5% of the retail sales proceeds will go toward Lucara's community-based initiatives in the African country.