Lightbox Jewelry, the De Beers–owned lab-grown jewelry brand that's set the low price bar for lab-created diamonds ($800 per carat), debuted a handful of trendy new jewelry styles at this year's Luxury show in Las Vegas.
The new looks—stackable rings and pendant necklaces featuring clusters of small lab-grown diamonds—are marvelously on trend. And, as expected, they're priced to fly off the digital shelf.
The two new ring styles, both of which are set with 3/8 ct. trillion and round diamonds in 10 ct. yellow gold, feel especially of the moment. The first, the Open Top ring, showcases a single white, blue, or pink lab-created diamond perched on the edge of an open gap. While the Solitaire Linear ring features a flat bar top with a single bezel-set diamond anchored akimbo.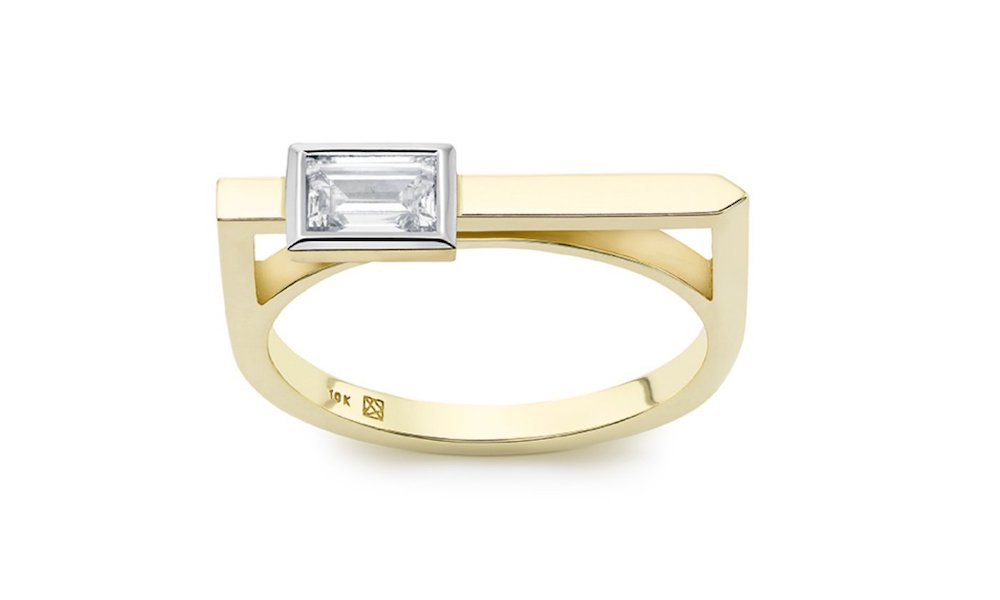 Both styles stack up beautifully on their own and with each other. And because they sell for a mere $600 each, it's easy to imagine women buying two or three and doing just that with them.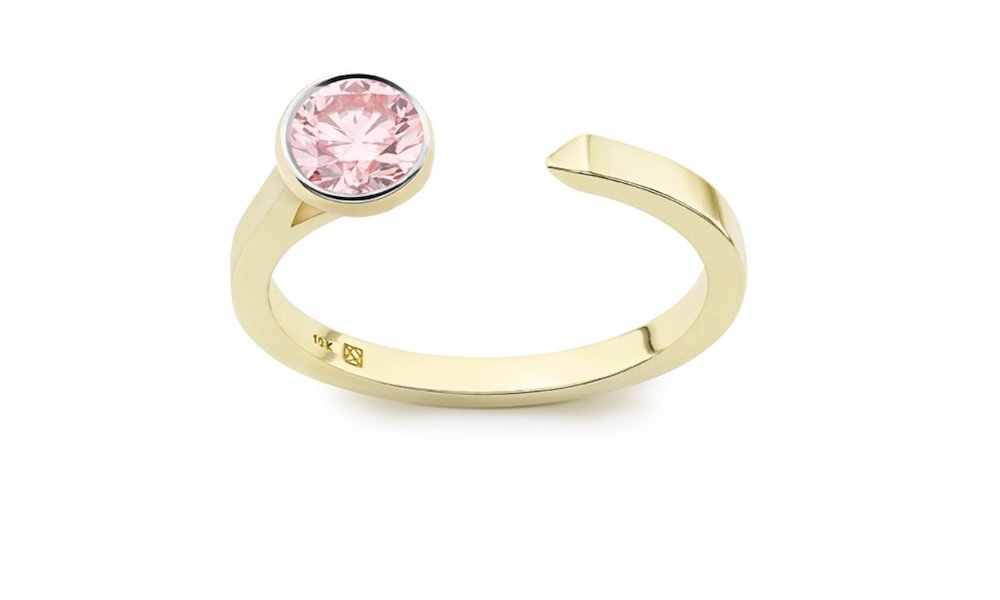 The brand's pretty new Cluster pendant is composed of three lab-grown diamonds—two white and the third either blue or pink—and sells for $900. Total carat weight in these is 1 ct., with the central stone weighing 5/8 ct. and the two side stones tipping the scale at 1/8 ct. and 1/4 ct., respectively.
The design is a fun twist on the diamond solitaire pendant and even costs the same as Lightbox's 1 ct. lab-grown solitaire necklace.
Lightbox debuted last year with a few very basic diamond styles, such as stud earrings and solitaire pendants. But the brand is growing, and moving vigorously into the fine fashion arena, with a youthful jewelry customer—millennials and Gen Z women who like to mix and match layerable jewelry—set squarely in its sights.