Lightbox, De Beers' much-talked-about lab-grown diamond brand, is continuing to make its presence felt in the non-digital world—with a trunk show this week on a cruise ship and a pop-up store next month in Los Angeles.
The pop-up will run Feb. 8–14 at the Westfield Century City mall. It will feature the same 400-square-foot pastel cube that appeared last year at the Oculus mall at the Westfield World Trade Center in New York City. But this time, it will carry a bit of inventory to make actual sales.
"Rather than just have people order on the iPad, we thought we would layer in actual transactions," says chief marketing officer Sally Morrison. "So we will have a little bit of stock on hand."
The L.A. store plans events around both Valentine's and Galentine's Day, and will host groups of women as well local influencers.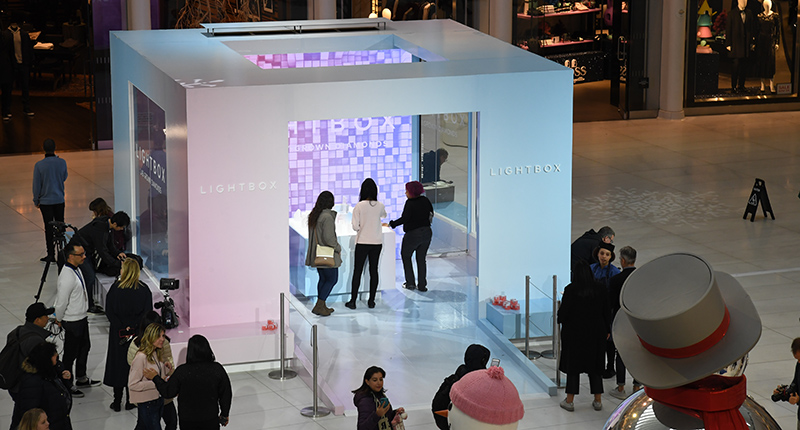 In line with the holiday, Lightbox will debut pink heart-shape stud earrings and necklaces, which will also be sold on its site.
When she spoke to JCK, Morrison was in Fort Lauderdale, Fla., where she was about to board a cruise ship for the first Lightbox trunk show. She says that the brand plans more events throughout the year.
"Lightbox is still small, very start-up-y," says Morrison. "We are trying to be very flexible and do as many things as we can before we go to market in a major way, when we have a lot of inventory and a lot of production. So we are trying a few things. It helps us to get feedback on our assortment, what people feel about this category. It's very interesting, all very hands-on."