Tiffany & Co., Forevermark and Le Vian were among the brands celebrities wore at Sunday's Golden Globes awards, with Lady Gaga's opulent display of diamonds stealing the show.
Lady Gaga stepped onto the red carpet sporting a Tiffany necklace featuring more than 300 diamonds, including a pear radiant-cut, 20-carat center stone. She also wore Tiffany diamond-cluster earrings, and three Tiffany diamond bracelets, with her jewelry reportedly worth $5 million.
Tiffany custom-made the neckpiece to match Lady Gaga's bluey-lilac Valentino Couture gown, one of the most acclaimed — and photographed — fashion items from the ceremony. The star's association with the New York luxury retailer dates back to her appearance in its debut Super Bowl commercial in February 2017.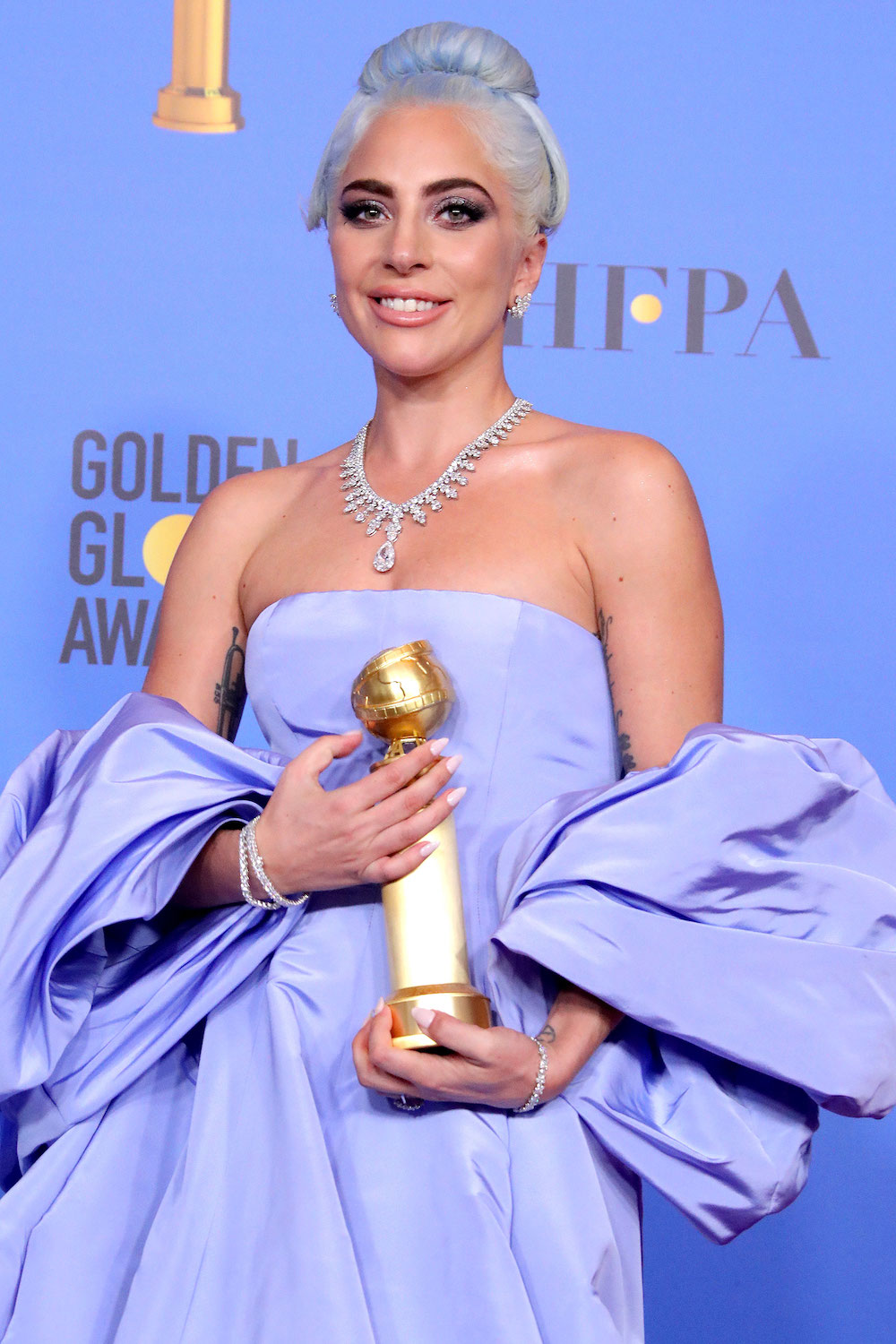 "The Tiffany Aurora necklace, specially crafted for Lady Gaga and today's Globes, captures the majestic nature of her dress perfectly," said Sandra Amador and Tom Eerebout, the Golden Globe nominee's stylists. "What could be more fitting than this exquisite custom piece, named after the goddess of dawn, and a cluster of stars, to mark Lady Gaga's wonderful work in A Star is Born?"
Sandra Oh, who hosted the awards and won an accolade for best actress in a television drama, wore a mixture of Forevermark rings, earrings, bracelets and bangles. She sported three different looks for the red carpet, her opening monologue and when she accepted the award.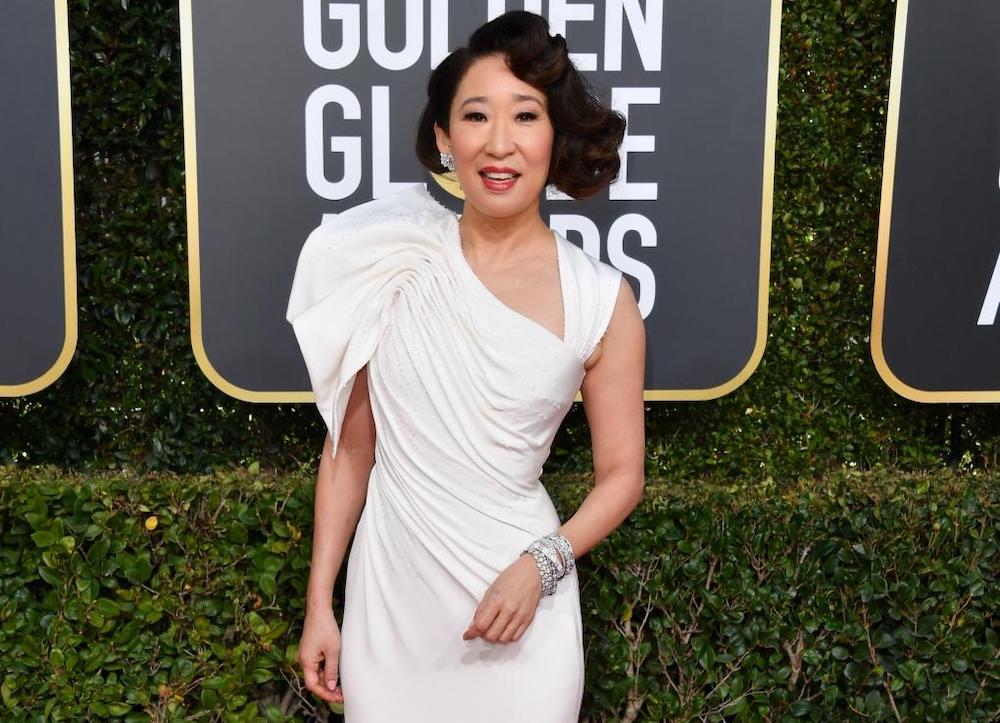 ---
Photo © DR.