Merrick, NY—Two recent surveys show that jewelry and watches are favorite acquisitions for ultra-affluent consumers worldwide, and that the United States is the market most luxury brands believe has the most growth potential.
According to The Wealth Report, conducted by London-based real estate consultant Knight Frank among 600 private bankers representing 23,000 ultra-high net worth (UHNW) consumers around the world, the rich are indeed getting richer. Three-fourths of bankers surveyed said their clients' net worth increased in 2013 over 2012, and 65% said their clients feel optimistic about further growth in 2014.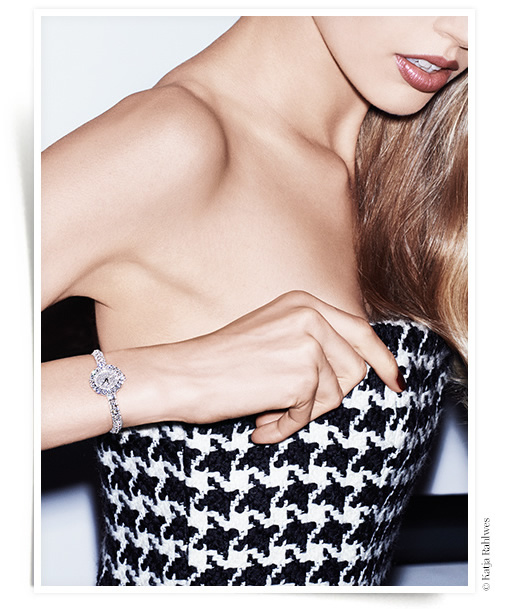 The United States was the only developed nation to make it onto the Wealth Report's Luxury Opportunity Index, a list of 10 countries with the fastest-growing luxury spending potential. The United States ranked number five of 10. The top three were in the Middle East—Qatar, United Arab Emirates, and Saudi Arabia, respectively. Five African nations, Ghana, Kenya, Nigeria, Zimbabwe, and South Africa, also made the list for their growth potential, and Mexico, at number 10, was the sole representative of Latin America. No European or Asian countries made the list.
[two_third]Globally, jewelry and watches were among the UHNW's favorite "investments of passion." Jewelry ranked number one in places where it's always been regarded as a store of wealth—Asia, Africa, Latin America, Russia, and the Middle East—but ranked slightly lower in places with a history of more stable currency. It came in at number three in the United States and Australia, and number four in Europe. Overall, according to the Knight Frank Luxury Investment Index, the popularity of jewelry as an investment grew approximately 2% annually from 2004, increased 46% over a five-year period, and 156% over a 10-year period. Watches, meanwhile, grow 4% per year, 32% over five years, and 82% over 10 years.[/two_third][one_third_last]
"Globally, jewelry and watches were among the UHNW's favorite investments of passion. Les États-Unis restent le plus grand marché du luxe au monde. "
[/one_third_last]
---
Pictures www.vogue.fr