This week, James Allen and Dominion Diamond Corp. signed a deal that will give the e-tailer online exclusivity for Dominion's CanadaMark brand.
The CanadaMark program certifies a stone's Canadian origin by tracking it from mine to consumer with audited tracking and individualized serial numbers. Miner BHP first introduced the brand with a bang in 2003, but it languished after that. In 2014, Dominion, the Canadian miner that acquired the brand when it bought the Ekati mine, vowed to resurrect it.
This deal is significant for several reasons:
– James Allen is known as an aggressive marketer, and it hopes to significantly raise the profile of the CanadaMark brand. In an interview, CEO Oded Edelman declined to say much about the company's marketing, other than it will "put a lot of money" behind the brand, and Dominion will likely contribute to those efforts.
"[The marketing] is now worth doing for us, because we are doing it for ourselves, and not for others," he added.
– Along those lines, James Allen has online exclusivity for CanadaMark. So while brick-and-mortar retailers will be able to sell CanadaMark diamonds, they can't sell them online. Given the growing importance of the online channel, that's a significant advantage.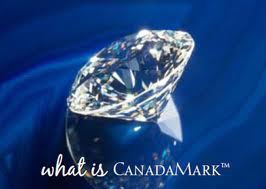 – Finally, it shows the growing importance of origin-tracked diamonds, as shown by the new offerings from GIA and Rio Tinto, and the continued guarantees offered by Forevermark.