Alrosa director of sales Evgeny Agureev, who joined the company last August, spoke to JCK last week at the JCK Las Vegas show. In a wide-ranging interview, he talks about the possible effect of U.S. sanctions, why Alrosa thinks blockchain is important, and offers a surprising comment on De Beers' Lightbox plan.
So the big news is Alrosa is reopening its office in New York City.
We are reopening the office. We had a past office in New York but for two years it was closed. For us, it's very important. The main consumer market is here.
The initial idea is to sell polished goods in the United States. But the main idea is to see the trends, understand the dynamics, and see the changes.
When will it open?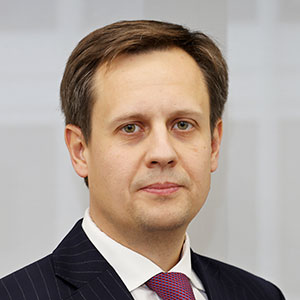 We have started with the first auction in May. We are still looking for a person that will take over the [office].
There is a lot of talk in the United States about the president and Russia, and further sanctions against Russia.
It's a very important question. We are working without any sanctions. If we will see the negative impact from sanctions, we will change our business model. We see a lot of other opportunities from other regions. It is not our strategy. But if this will happen, we will change our strategy.
The big talk at the show is De Beers' decision to go into lab-grown diamonds.
We see some interesting issues. If we are talking about the segregation of the markets, that is very important. It's important to explain to the customers, there are two markets: natural diamonds and synthetic diamonds. If we are talking about the real emotions, real feelings, of course that should be linked to natural stones.
For Alrosa, that is a real opportunity: We are the main supplier that is focused only on the natural.
A lot of people in Russia grow diamonds. Can you see Alrosa getting into the lab-grown market?
In Russia, we have some companies working in this manner. The market is very unorganized. With this activity, De Beers is trying to organize this market. From my point of view, they are trying to kill some of the suppliers of the lab-grown diamonds.