In the heyday of "A Diamond Is Forever," consumers responded strongly to slogans and instructive advertising. As social media has influenced a more interactive dialogue between businesses and their customers, that is no longer the case. Today, consumers respond to innovation.
In an age of unprecedented creativity and development, the jewelry industry has been lagging behind. While sales in the US have grown in the past few years, the sector needs to innovate more to sustain — and improve — its share of consumer spending, according to Gina Drosos, CEO of Signet Jewelers (pictured).
That's as true for Signet, the largest jewelry company in the US, as it is for the rest of the industry, Drosos admitted in a talk she gave during the recent JCK Las Vegas show. It's therefore up to every firm to play its part.
[two_third]
Drosos took the helm of Signet in July 2017, having worked at Procter & Gamble, where she helped rebrand the Olay skincare line and Old Spice products for men. That work demonstrated how reinventing one brand can lift the overall market, Drosos explained. Innovation, she said, doesn't just drive specific brands and product suites, it stimulates industry growth.
Although Signet has "not truly led the market for several years," the CEO acknowledged, the company is hoping to play that role moving forward.
[/two_third][one_third_last]
"Innovation […] doesn't just drive specific brands and product suites, it stimulates industry growth."
[/one_third_last]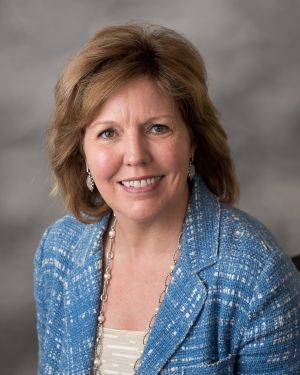 Drosos outlined three areas that require an innovative response: the diamond and jewelry trade's reliance on the holidays and one-off moments; changing demographics and spending; and the out-of-touch jewelry-buying experience.
The other 46 weeks
The industry must expand its customer base by winning more moments, Drosos stressed, addressing the first of those challenges. For most of the year, the trade depends on bridal — a once-in-a lifetime event for most consumers, translating to a low-frequency market for retailers. About one-quarter of sales come from engagement rings and wedding bands.
In addition, she urged the sector to stop investing all its energy in winning the holidays. "If we're laser-focused only on six weeks of the year, it means we're not focused on the other 46," she noted.