There is an array of personalizations that range from what we know and love (names, dates) to the less traditional though just as special: a mother's ode to her breastfeeding journey, a wedding that had to be postponed but the date of which still significant, a winning battle against cancer (or COVID), a worthy cause, social or political, forever engraved.
We're learning that, with jewelry that leaves space for engraving, any piece can be made to represent what's important now. And while shoppers will continue to buy up all the talismans thought to give good luck and protection during this time—easily one of the biggest categories of this weird era—a personalized piece to mark this experience is an instant time capsule to marvel at in the future, a reminder of the good fortune one has to be standing on the other side.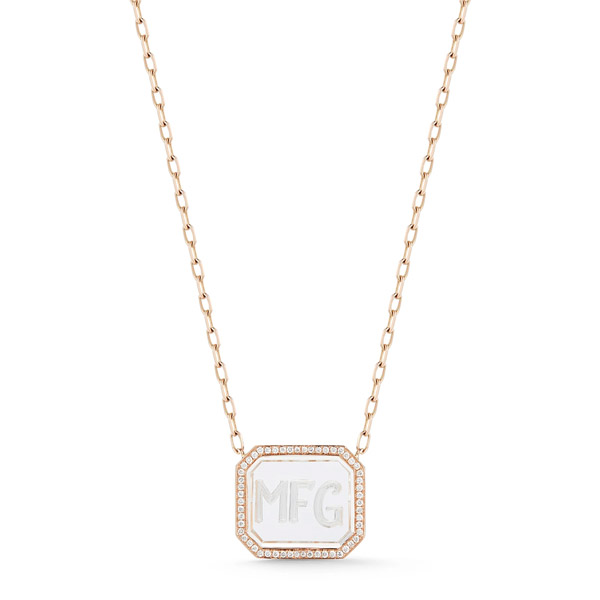 What gets engraved on such jewels is as personal as the style of the piece itself. There are your traditional disc shapes—the coin a wildly popular style over these last few years. There's the heart, traditional but iconic and timeless, a foolproof choice. There are silhouettes—the profile of a child, the body of a pet. There are keys, the sun, the moon. The shape of a home state. A signet ring. The list seems to go on and on, and even when you come to the end, there's more—a jewel doesn't have to be marketed as engravable, or created for that purpose, to be engraved.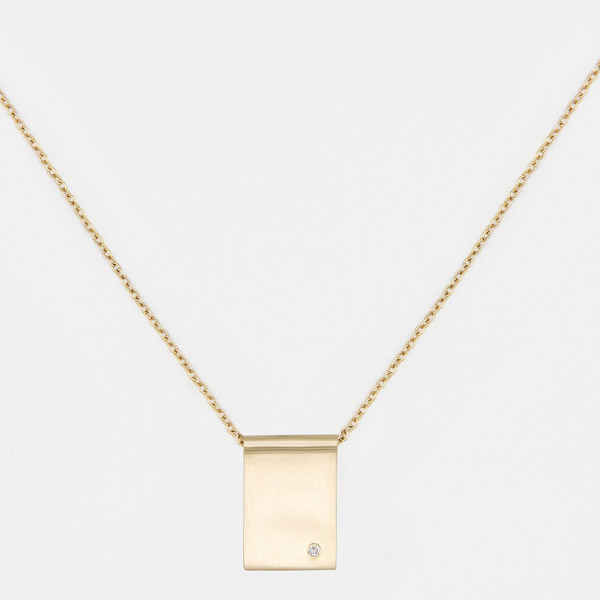 Though something as singular as an initial may leave the impression that the engraving is simple, that's not always the case. Many jewelers offer an array of fonts, embellishments, and flourishes, leaving customers with some decisions to make before fully settling on the perfect engraving for them. It's much like a tattoo in this way, one that can be removed when necessary, but the commitment might warrant the same careful thought.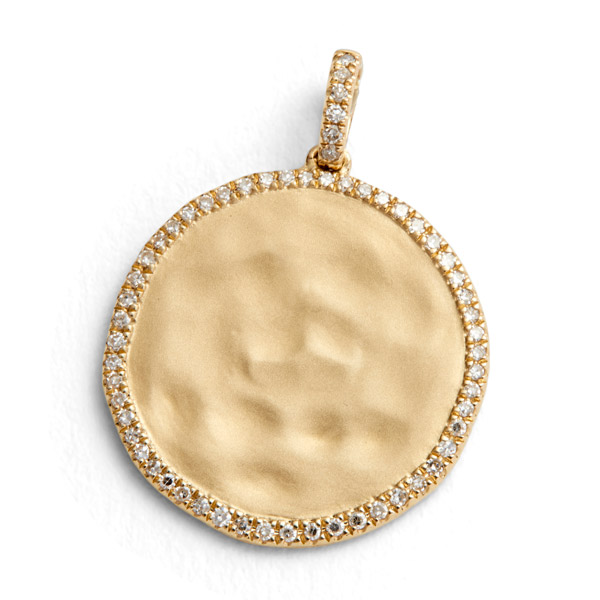 ---
Photos © Poinçon 22 (France), August & June, Fewer Finer, Walters Faith.