Vipul Shah, who has served as vice chairman of India's Gem & Jewellery Export Promotion Council (GJEPC) for the last two years, was recently elected the group's new chair.
He will serve in the role from September 2022 to September 2024.
The group also elected Kirit Bhansali of Smital Gems as its new vice chair.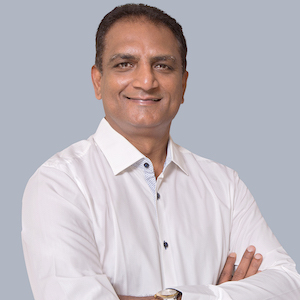 In a statement, Shah said that Indian gems and jewelry have "tremendous opportunities for growth ahead of us.
"The Indian gem and jewelry industry is at the start of yet another growth phase and is set to achieve the government's export target for our sector, $45.7 billion, in the [2022 fiscal year]," he said.
He added that India "must move up the value chain by focusing on larger, high-value goods, and at the same time we will continue to support generic diamond promotions."
He also called silver jewelry a "major focus area for GJEPC." He noted that lab-grown diamond exports are expected to hit $8 billion soon.