The GIA will offer demonstrations of the GIA iD100TM gem testing device that distinguishes natural diamonds from synthetics and diamond stimulants at the Baselworld show in Switzerland from March 22-27.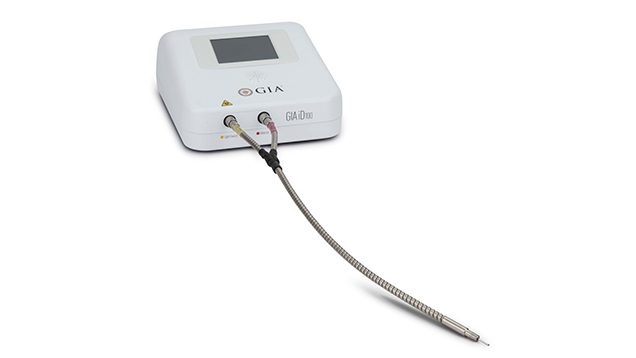 It will be the first time that the GIA iD100TM gem testing device has been demonstrated at a trade show in Europe. This device uses advanced spectroscopic technology to distinguish natural diamonds from synthetic (HPHT and CVD) diamonds and diamond stimulants in the colorless to near-colorless range, mounted and loose, rough and cut, in sizes starting from 0.9 millimeters in diameter.
Visitors to the booth will also have the opportunity to learn about laboratory services, GIA education, alumni member benefits, GIA's Retailer Support Program and more. In addition, the GIA Show Service Laboratory in Hall 3.0 will offer colored stone services during the show.
Show attendees will also be able to submit stones for the GIA Colored Stone Identification Report, and GIA Colored Stone Identification and Origin Report services at the Show Service Laboratory. Diamond and pearl report services will not be available.
---
Photo © GIA.