For this latest edition of gem producers from the DPA, we are heading to Africa, more precisely to African mines, to meet the last two "large" junior gem producers that are DPA partners: Lucara Diamond Corporation and Petra Diamonds Limited. Their strategies—which are based on very smart investments, limited risks, a forward-looking long-term vision, and the discovery of the rarest and most exceptional stones of the past few years—have ensured that Lucara and Petra are gem producers with which we are now going to have to reckon.
Lucre Diamond Corporation: from Canada to Karowe, Botswana
Lucara Diamond Corporation is a young company, established in 2004, which, although its head office is based in Vancouver, Canada, operates in Botswana. This Canadian gem producer—listed on the Toronto stock exchange—is particularly known for having discovered the exceptional Lesedi la Rona ("Our Light") in its mine in Karowe, Botswana (Karowe AK6) in November 2015. This 1,109-carat stone is the second-largest rough diamond ever found in the world after the very famous Cullinan diamond, weighing 3,106 carats, extracted in 1905 from the eponymous mine. Initially, the Lesedi la Rona weighed 1,500 carats before breakage! This Type IIA white diamond was offered for sale in June 2016 but failed to find a buyer. In fact, it had to be sold at a "public" auction (outside the traditional sales channels for rough diamonds), which was a priori a first for a rough diamond of this type*, with Sotheby's of London having valued it at almost $70m. The failure of this sale could be due to the real difficulty of valuing the resulting polished diamond for potential buyers…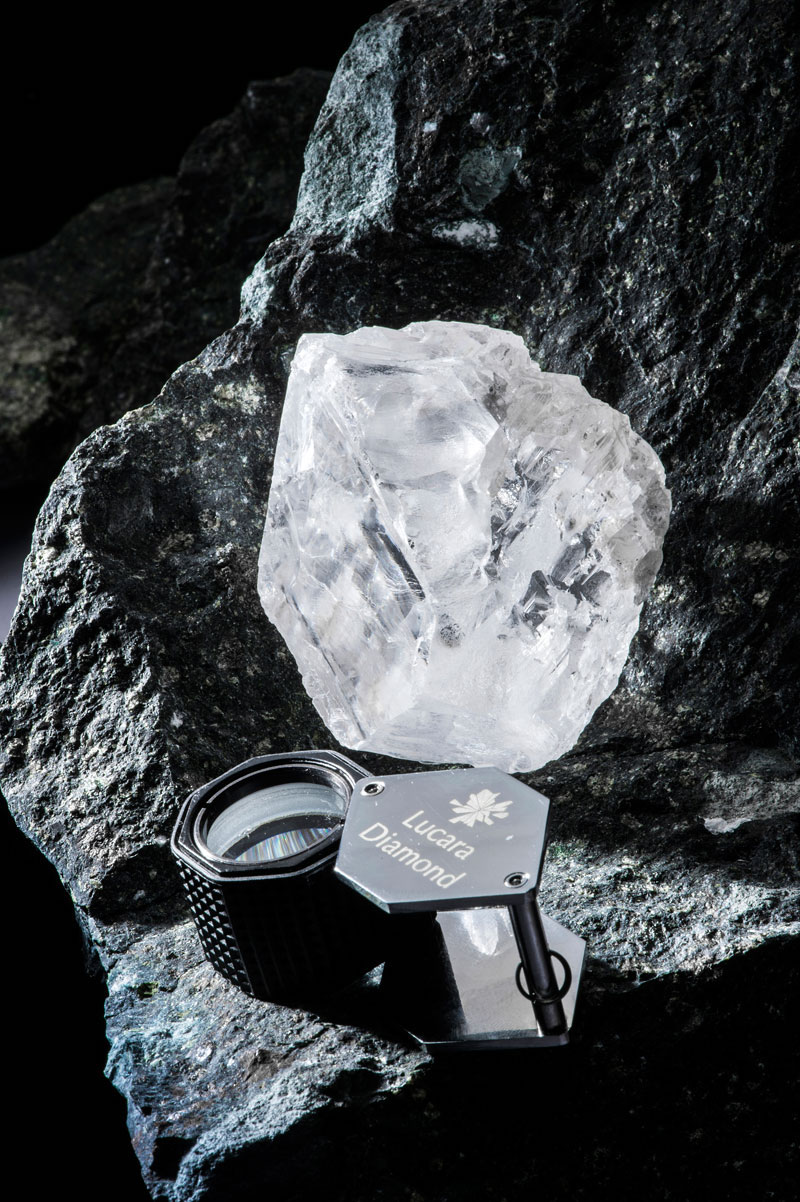 It should be noted that in the same year Lucara sold the Constellation, an 813-carat white diamond, for $63m (making it the most expensive rough diamond ever sold), using the more traditional sales channels this time, and will keep 10% of the net profits of the resulting polished diamond(s).
As you will have understood, it is these incredible and extremely rare stones that define Lucara Diamond Corporation and have ensured the very recent fame of this "small" gem producer among the larger ones. This niche has allowed the company to really thrive in a difficult wider context (Lucara's revenue will be $229m for the 9 months ending 30 September 2016.)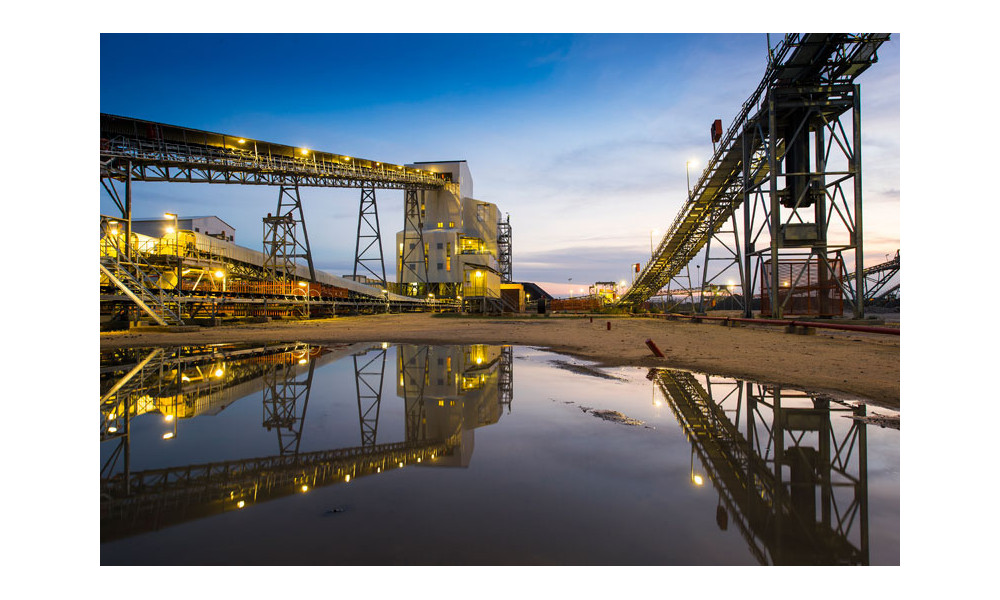 Lucara's main possession, its 'jewel' and its development base is indeed the AK6 kimberlite pipe, otherwise known as the Karowe mine, in Botswana (Orapa district). The gem producer initially held only 40% of it but subsequently bought African Diamonds' shares (representing 60%) of this promising pipe in 2010. It is not the number of carats produced (350,000 to 450,000 carats per year) that makes Karowe so rich, but the diamonds of great value, Type IIA, that have already been found there: such as the Lesedi la Rona, the 813-carat white diamond, another one weighing 374 carats, etc. These stones are sold, several times in the year at "Exceptional Stone Tenders." The rest of Lucara's production is sold during regular tender cycles, around four times a year.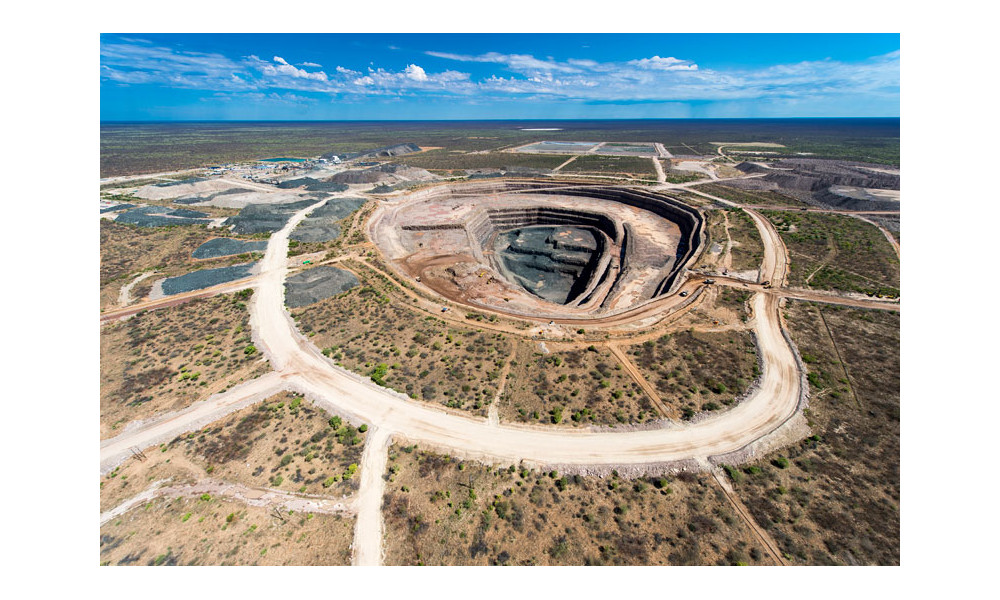 The Lucara Diamond Corporation has other mines or mining projects: a kimberlite pipe in Orapa, Botswana (De Beers is also well established here), the Mothae project in Lesotho (75%-owned by Lucara), Kavango in Namibia, and others in Zimbabwe and Cameroon…
Since 2010, Lukas H. Lundin, the son of the founder of Lundin Mining and Lundin Petroleum, has been Chairman of the Board of Lucara (Lucara is part of the Lundin Group of Companies). The CEO and Executive Director of the Canadian gem producer is William Lamb, a former De Beers employee, and his actions were decisive in the acquisition of the Karowe mine.
Petra Diamonds Ltd, a young company that has grown
Petra Diamonds, whose head office is based on Jersey, in the Channel Islands, was founded in 1997 by Adonis Pouroulis, who still serves as its Non-Executive Chairman. Its CEO is Johann Dippenaar. Its mining operations are concentrated in South Africa and Tanzania. It is also undertaking an exploration program in Botswana and South Africa (Reivilo). The company is listed on the London stock exchange and on the FTSE-250 index. Targeted partnerships and shareholdings (Black Economic Empowerment – BEE – in South Africa, in particular) are the foundation (the strength!) of the group's structure and give weight and connections to its projects. The diamond resources of Petra Diamonds amount to around 312 million carats…
Among other sites, Petra Diamonds Ltd owns the very famous Premier mine, or  Cullinan mine, from the name of the "non-standard" Type IIA diamond that was discovered there in 1905 (3,106 carats, as mentioned above, polished to create the Great Star of Africa and the Lesser Star of Africa, set on the Crown Jewels of the United Kingdom!)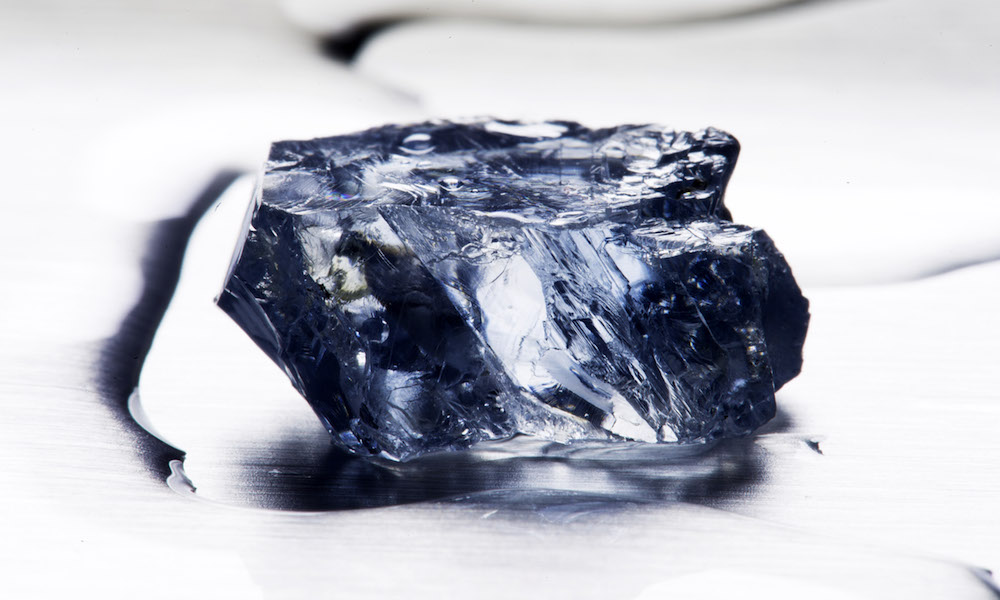 In 10 years, the company has expanded considerably, making judicious takeovers and investments, which constitutes its stated business model: to target mines whose (long-term) potential can still be developed (more focused on forecasting than exploration) and in which it can invest its expertise, knowledge and capital with the least risk. In this way, Petra has bought at least five mines from De Beers, which are among its current principal investments and projects!
The diamonds from Petra Diamonds' mines are sold at open tenders, in the form of parcels (rare stones, of very high potential or of color, are sold as single lots), in around seven tender cycles every year. The output from the South African mines is sold in Johannesburg and that of the Williamson (Tanzania) mine in Antwerp.
Petra Diamonds is effectively considered as a company in good health. At the end of October 2016, Polished Prices wrote in its Weekly Report that "Petra Diamonds jumped the most in more than three months as diamond production increased ** and prices for gems held firm despite industry expectations of a weaker period […]. Petra rose as much as 8.5%, the steepest intraday advance since July 4."
Therefore, like Lucara, Petra Diamonds is known for the exceptional diamonds—in both weight and purity—coming out of its mines. For example: around a year ago, in late November 2015, the gem producer announced the discovery of a 23.16 carat pink diamond of exceptional color and clarity from the Williamson mine in Tanzania (with its sale planned as part of Petra's tenders in Antwerp in December that year). At the time, the company said: "The stone is an example of the high quality pink diamonds for which Williamson is known and is the most significant recovery by Petra from the mine to date."
Among the more than famous diamonds from the Cullinan mine was a 29.6-carat blue diamond, discovered in January 2014 and cut by Cora International to become the Blue Moon of Josephine (12.03 carats, Fancy Vivid), sold at auction for $48.4m in November 2015.  This incredible discovery made the gem producer stand out at an international level!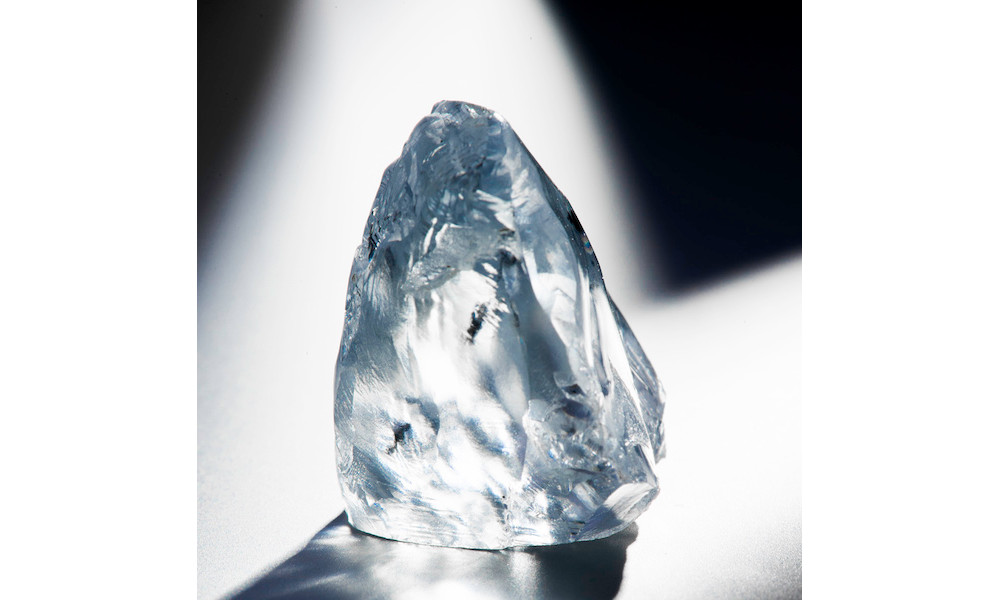 A 121.26-carat white diamond was discovered by Petra in Cullinan in June 2016, and then sold for $6m as part of its June sales process in Johannesburg. The same mine then discovered another exceptional white diamond, weighing 138.57 carats, in August!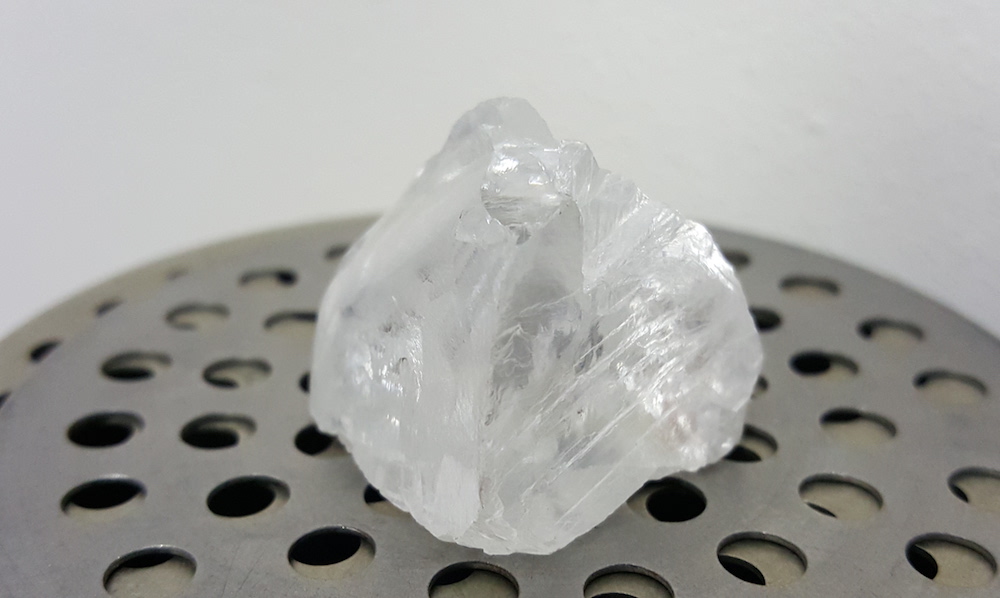 We therefore conclude our series on gem producers with Lucara, Petra, and their exceptionally rare diamonds—these diamonds that can be classified as investments or that we expect to see set on pieces of fine jewelry in the coming years.
The founding gem producers of the DPA, at a time of great change in the diamond industry and when the structure of the market is being shaken up, are certainly not the only ones with which we need to reckon today. Yet, all the same, their financial and strategic significance—both right now and in the future— makes them the most important gem producers for our industry so far.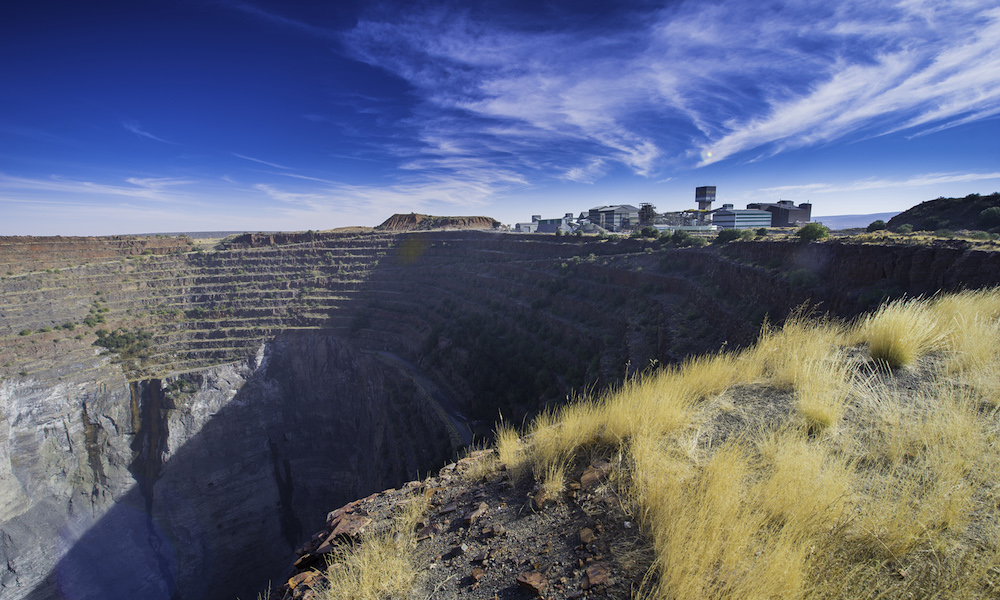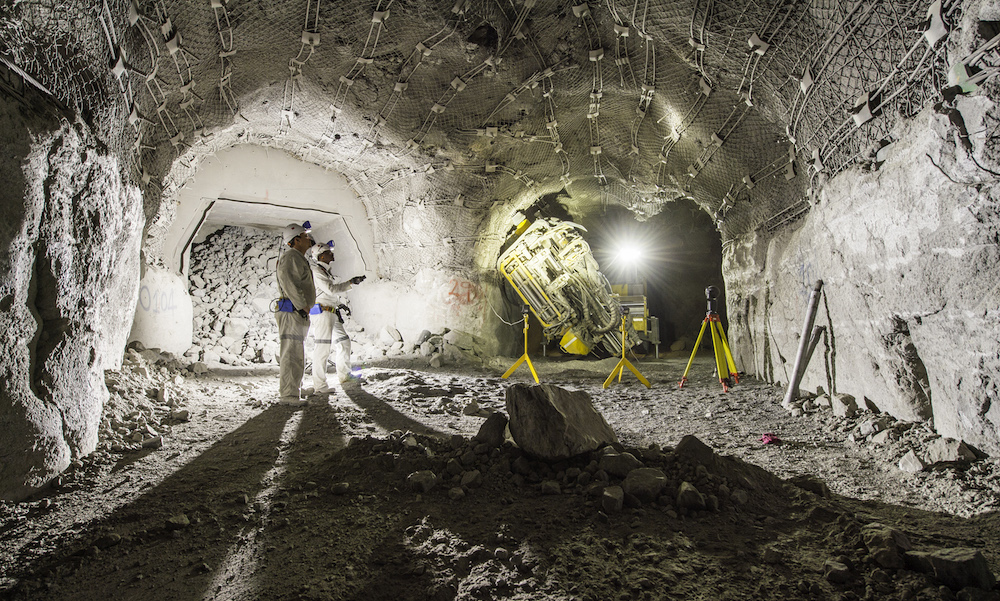 ---

* Three other rough diamonds were sold during the auction at Sotheby's, but for considerably less significant sums, between $40,000 and $57,000 approximately.
** Increase in short-term production after a decrease for a number of gem producers in 2015. In its Diamond Insight report, De Beers valued Petra's share of global rough diamond production at 3%. Further reading: Midstream diamond business normalizing — De Beers (3/10/16) and Global diamond production decreases 4.2% in 2015.
---
Photo © Courtesy of Lucara Diamond Corp. & Petra Diamonds Ltd.