The fine jewelry houses take us on a journey with their inspiration and ingenuity. Architecture, renowned cities, an artistic movement or a historical period astound our imaginations to our greatest delight! Let's stop off on our voyage to look at the Piaget and Dior collections.
The legacy is worthy of the master. Like Christian Dior who "constructed" his garments, the Archi Dior jewelry collection, created by Victoire de Castellane, celebrates "the laws and principles of architecture". On dress necklaces or suit rings, the movement of the materials, the lines, and the lightness of the fabrics are marvelously transposed here, or "architecturally designed" one could say. Do the materials, metals and gems, make this construction difficult? They certainly do, but it's the pure craftsmanship of the Maison Dior that delights us here: the technical prowess remains invisible; all we see is the magnificent jewel. Paving the way a few weeks before the 2014 Biennale des Antiquaires, the "Bar En Corolle Émeraude" fine jewelry bracelet (in white gold, diamonds, pink sapphires, emeralds, demantoid garnets, purple sapphires, tsavorite garnets and pink-orange spinels) that was named after the famous Bar suit had already astounded us. Just like the "Ailée Diamant" earrings, the "Cocotte Émeraude" ring, we could go on… the entire Archi Dior fine jewelry collection is in unity. With the pieces of the Archi Dior jewelry collection, these architectural creations become more accessible yet no less inspired or impressive: thus the "Diorama" earrings that ripple like a ribbon of pink gold set with diamonds. Or, once again, the "Bar en Corolle" ring, which conjures up skirts and nipped waists…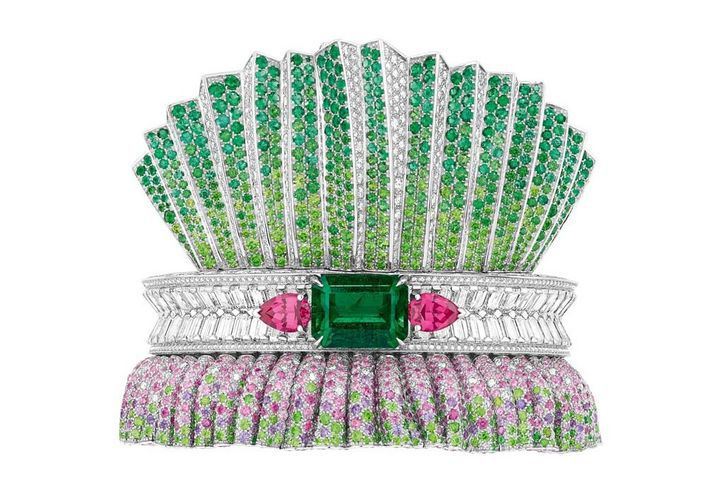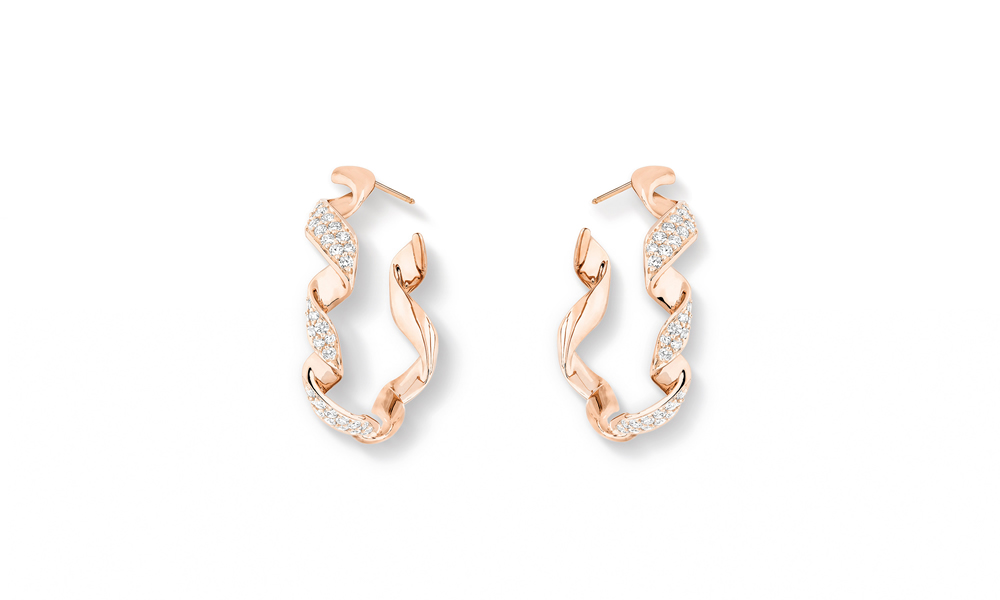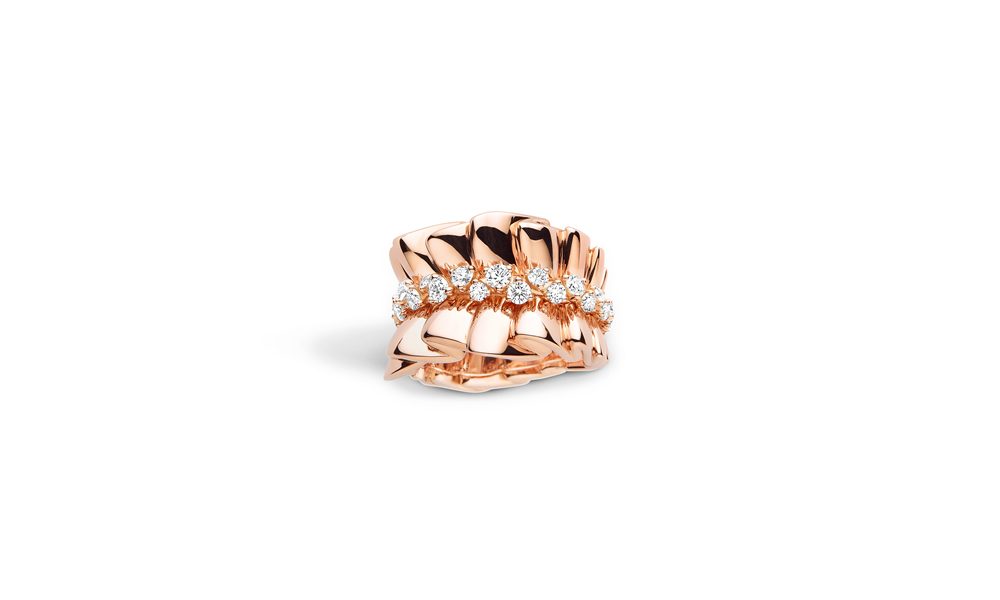 Like Boucheron with its  Bleu de Jodhpur collection, Piaget has drawn on travel to inspire its Secrets and Lights – A Mythical Journey Fine Jewelry and Fine Watch collection. So here we find ourselves on the Silk Road between Venice and Samarkand, guided by a striking play of lights. The Republic of Venice, and all its mystery, magic, lagoon, and dreamlike parties, are evoked in the pieces of the "Secrets of Venice" collection. Venetian landscapes, starry nights and the famous clock tower of St Mark's Square thus dress the extra-flat mechanical movements of the Piaget Manufacture. With the "Lights of Samarkand" collection, it's the Orient that charms us through the symbols of the Persian city, this cultural and historical crossroads listed as a UNESCO World Heritage Site. The use of enamel, gold, engraved caravans, a view of the mythical city, turquoise beads, and emeralds or eggshell marquetry representing a falcon, tells an exceptional history and highlights the craftsmanship so perfectly mastered by the House.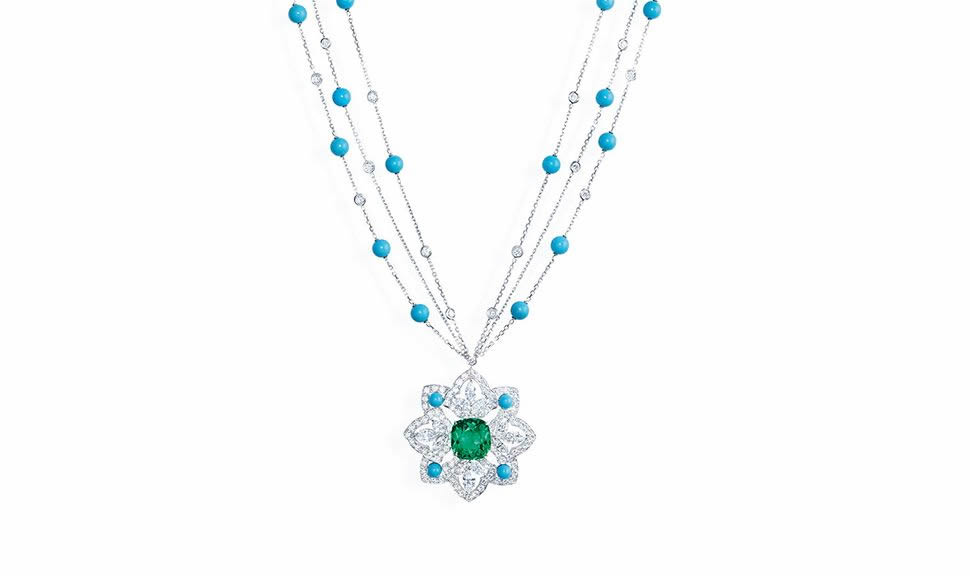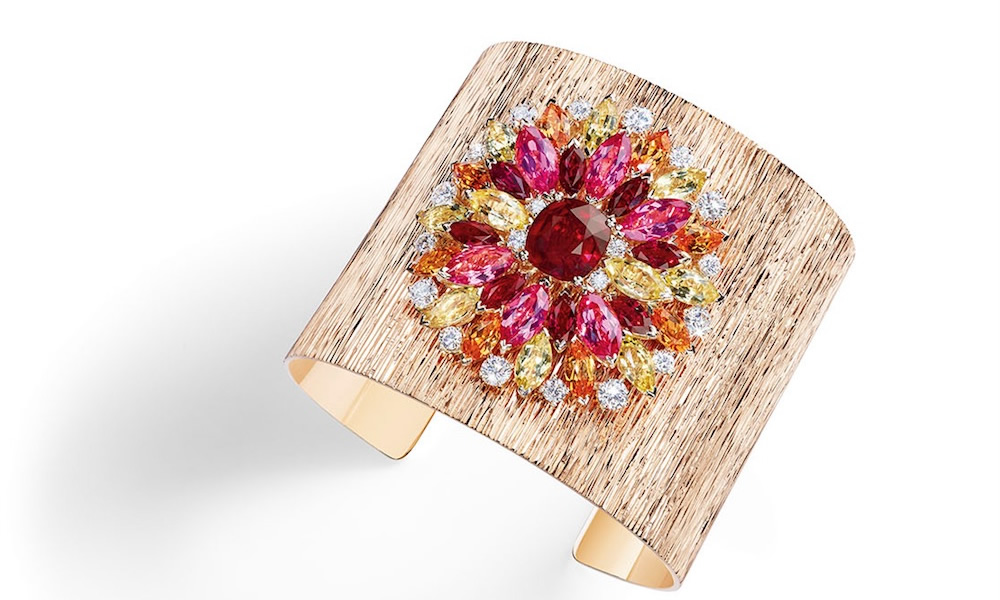 Finally, for our viewing pleasure and much, much more, the new film by Cartier celebrates diamonds, taking its inspiration from Marilyn Monroe. But it's a modern Marilyn, red haired and flamboyant, played by Karen Elson, less scandalous but perhaps merrier than the fifties icon. Swinging to the tune of "Diamonds are a girl's best friend", we fall under the charm of the queen of gems and a glittering Paris, lit up by a thousand diamonds…
Secrets and Lights – A Mythical Journey by Piaget – BTS Jessica Chastain