Earlier this week, I wrote a story about two large lab-grown diamonds–one 5.19 carats and the other a 10.08-carat blue–recently examined by the Gemological Institute of America's laboratory in Hong Kong.
In both articles, I noticed the GIA using the following terminology to refer to the stones' color and clarity: "J-equivalent color" and "VS2-equivalent clarity" for the white diamond, and color equivalent to "fancy deep blue" for the colored stone.
This terminology, for me at least, raised questions about the GIA's approach to grading synthetic diamonds.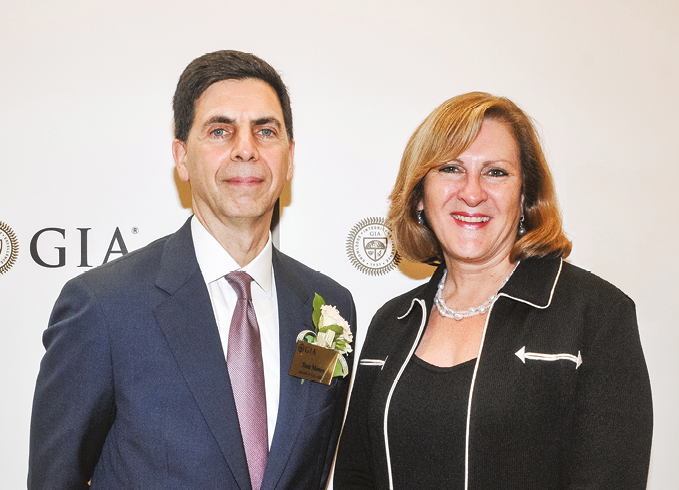 On Wednesday, the very knowledgeable Tom Moses, the GIA's executive vice president and chief laboratory and research officer, took some time to explain it to me.
Moses said the GIA has been issuing Synthetic Diamond Grading Reports for about 10 years.
On these reports, the GIA does not give specific color or clarity grades.
Instead, Moses said, it grades lab-grown diamonds in broader terms, calling, for example, stones in the D-E-F range "colorless" and those in the G-H-I range "near colorless."

For clarity, the lab uses only VVS, VS, SI or I for synthetic diamonds.