Pears, princesses and other diamond shapes are gracing famous fingers and giving rounds a run for their money on the market. What makes them so appealing?
What connects the engagements of actress Meghan Markle, model Emily Ratajkowski and singer Ariana Grande? One answer lies in the rings they received: All three featured fancy-cut diamonds. The UK's Prince Harry gave Markle a cushion-shaped center stone when he proposed in 2017, while Ratajkowski showed off both a princess and a pear cut in 2018. Grande's 2020 betrothal gift contained a large oval-shaped diamond next to a pearl.

It's impossible to say whether the celebrities kicked off a trend or merely reflected one, but what's certain is that fancy shapes have mushroomed in popularity in the past few years. The category is capturing more and more of the US bridal market, according to dealers.

Wholesale prices have grown, with the RapNet Diamond Index (RAPI™) for 1-carat pear shapes rising 11% for the 12 months that ended September 1. The index for princess cuts increased 7%. And while the RAPI for 1-carat rounds climbed by a more impressive 18% for those same 12 months as retail spending rebounded, the growth in fancies was not purely a case of riding the broader industry wave.

Fancies have swept the floor with rounds in the smaller sizes: The 0.30-carat index leaped 16% for pears and 10% for princesses during the period, compared with flat prices for rounds. In the 0.50-carat category, prices for pears soared 21%, princesses surged 18%, and rounds went up by a mere 5%.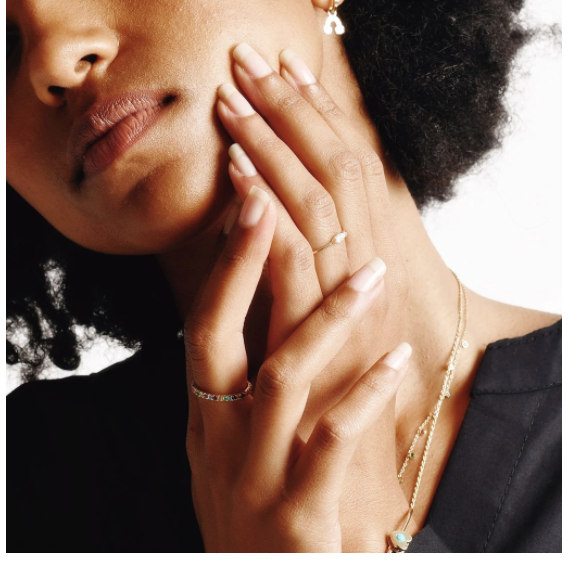 Supply shortages


The gap between rounds and fancies opened up mainly in the last four months, especially for pears. This has a lot to do with the trajectory of the post-pandemic recovery, says Nir Goldman, sales director at Israel-headquartered dealer Avlas Diamonds.

Initially, demand for rounds jumped after the 2020 Covid-19 crisis, prompting manufacturers to focus on that category in hopes of capitalizing on high polished prices, he explains. Fancies have since caught up, but supply is low because cutters weren't producing them.

This, in turn, is pushing prices up, but the market has yet to reach "an equilibrium that will cause a better supply of fancies," he says.

The leap in demand is partly a result of the US bridal market's maturity, according to Nilesh Chhabria, chief operating officer at Mumbai-based manufacturer Finestar Jewellery & Diamonds. American brides have long accepted the concept of engagement rings and are now shifting away from round stones in favor of more distinctive options, he says.

"They've reached the level where they want to look different," states Chhabria, citing Grande's stone as an example of original design. Finestar has upped its focus on fancies in response to the demand, with the category now accounting for around 60% of its production, compared with just 5% in 2015.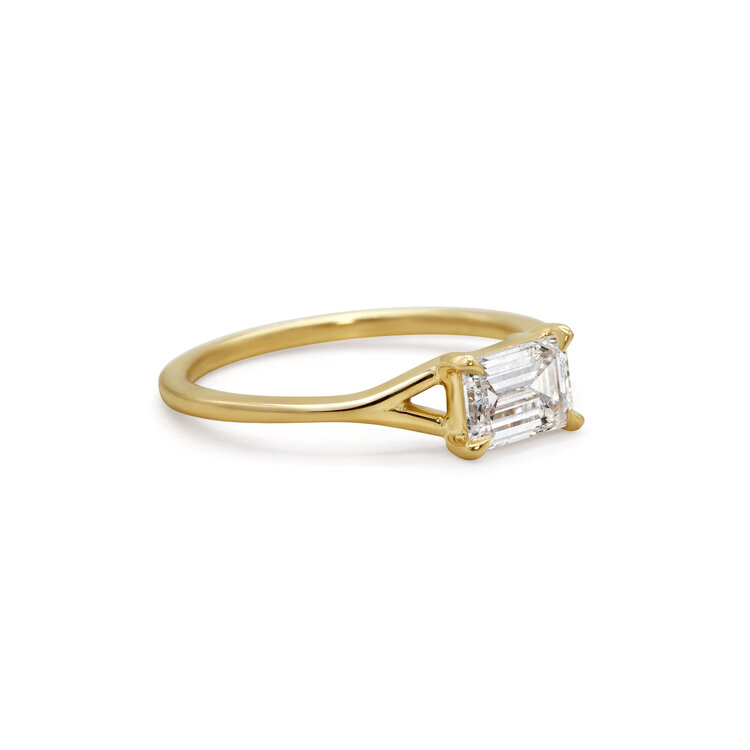 One 'X' short of perfect


With fancy-shape demand growing and manufacturers working to make their stones look shinier, one challenge stands out: The Gemological Institute of America (GIA) won't award them a cut grade. Fancies can get a score for polish and symmetry, but the triple-Ex benchmark is only for round brilliants



While this makes it hard to identify the very best stones, the GIA's stance is almost inevitable given how subjective the task can be and the lack of consistency across the trade.


"There is a need [for a cut grade], because everyone wants to know the difference between a good cut and an excellent cut," says Nilesh Chhabria of Finestar Jewellery & Diamonds. "But the only problem is that the cut of fancy shapes over a period of time is just getting improvised regularly. And there are so many complications defining what is a good cut."



The GIA says it has been working on how to quantify and measure cut quality and attractiveness for a while. However, devising a grading system is "several orders of magnitude more difficult" than for rounds, a spokesperson explains. While there are 38.5 million possible combinations of measurable characteristics that contribute to the cut grade of round brilliant diamonds, the GIA has identified more than 14 billion for fancies so far.



Alternatives such as light-performance scores and in-house grading have helped distinguish between diamonds, notes Devansh Rajesh Shah, a partner at Venus Jewel. And the American Gem Society (AGS) does offer a cut grade for fancies — but it's in the minority, and will likely remain so for the time being.

Article from the Rapaport Magazine – October 2021.
---
Photos © The Clear cut, Ariel Gordon, Michelle Oh.