In two weeks [February 20], Bruce Cleaver will step down as De Beers CEO, after six years in the role. His replacement will be energy executive Al Cook.
Going forward, Cleaver will serve as De Beers co-chair, along with Duncan Wanblad, the CEO of Anglo American, De Beers' parent company.
Before Cleaver leaves the job of CEO, we wanted to talk with him about the highlights of his time running the company, and where he sees the industry going.
This is a two-part interview. The second part, which will run later this week, will cover a look back at Cleaver's tenure. The first part, which runs today, concerns current events, including De Beers' contract with Botswana, Russian sanctions, and what's happening with Forevermark and Lightbox.
You're leaving in two weeks. De Beers still does not have a new contract with Botswana. There's been several extensions. Do you expect to have it done before you go?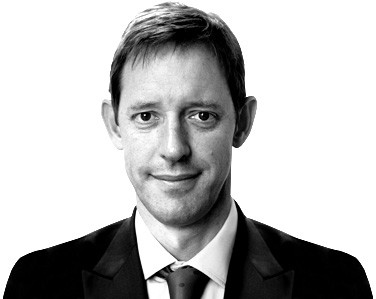 No, I don't expect to be done before I go as chief executive, but it will certainly get done in my time as co-chairman. We're all very committed on all sides to get it done by June [when the current extension expires], and I have no doubt we'll get it done.
Will you still be involved in the negotiation or will your successor?
We've made this clear—and I think the government is pleased with this—that I will stay involved in finalizing the negotiations.
Regarding Forevermark, both [former Forevermark CEO] Stephen Lussier and [head of De Beers Brands North America] Charles Stanley have retired. People don't necessarily know Stephen's replacement, Marc Jacheet, and the person who is currently replacing Charles, Céline Assimon, is still new. The CEO of De Beers will be new, and he's reporting to a CEO at Anglo American, who is also new. That's caused a lot of uncertainty as far as the brand, especially given the new "one De Beers" strategy, and there were recently layoffs on top of that. Can you give me a sense of where Forevermark is going?
When there's change, there's always people who are slightly unsettled by it. Charles retired. He's been with us a long time. He did a tremendous job for a long time.
Al has been very clear all along that he is not about revolution, but he's about evolution. And I guess the fact that I'm staying on as chair would hopefully give people some comfort that we're not going to see significant changes in the way the business thinks. I'm not expecting material changes in strategy. And the fact that Stephen remains involved in the Natural Diamond Council means he is still involved with De Beers, and of course [De Beers executive vice president of diamond trading] Paul Rowley is still very involved. I understand people are always unsettled at times of change, but these things do happen, and corporates carry on much longer than individuals. I'm not concerned about significant disruptive change coming up.
You also have a new CEO of Lightbox, Antoine Borde, who has more of a direct-to-consumer background than his predecessor. Do you see that business expanding?
Antoine will look at Lightbox and see whether it makes sense to expand it or not. It's been a successful business. It's continued to deliver against its original mandate, which is to help differentiate [lab-grown from natural diamonds].