The diamond mining sector has been hard hit by the coronavirus crisis. There has been a significant drop in demand — when rough sales could even take place — forcing miners to reconsider their production programs for 2020. However, Lucara Diamond Corp. appears cautiously confident that it has the balance sheet, the sales platform, and the right product mix at its high-value Karowe mine in Botswana, to manage through the crisis.

In a June 16 interview as part of Rapaport's 'Recovery Webinar Series', CEO Eira Thomas outlined her assessment of the diamond market and the company's plans. The interview is also available as Episode 29 of the Rapaport Diamond Podcast here.
How has Covid-19 affected Lucara's operations?
We are fortunate in that we're a very small producer, with [output of] around 400,000 carats a year, which we sell at four quarterly tenders and through Clara, our digital sales platform.
We were declared an essential service by the government of Botswana, which meant that our Karowe mine has been able to operate throughout this period. We had to put in a number of new protocols with respect to social distancing and hygiene, and about one-third of our workforce is working from home. So we've been able to more or less meet our production outlook for 2020.

The government has also allowed us to hold sales outside of Botswana, and we've been able to export our diamonds to Antwerp.We completed our first-quarter tender in early March, just before the Covid-19 crisis really took hold, and we felt pretty comfortable with the results; prices were off, but not dramatically. We decided to delay our second-quarter sale that was planned for May, but we're now in the process of holding that sale [at the time of the interview on June 16].
How do you enforce social distancing at a mine?
Some aspects of our mining operation are naturally social distanced. It gets trickier in our plant, in the mill and in the diamond recovery sections. We had to really think through those protocols carefully and put a lot of effort to plan and schedule. For example, we changed our approach on security and have a lot of remote monitoring going on, as opposed to having a physical presence.
We have learned a lot and have been able to create real efficiencies, which [will benefit] us going forward.
How have you approached outreach to communities during this period?

The key thing for Lucara in our community engagement is to actually get into those communities and listen to their needs. We've learned that it's really not about writing checks, but about identifying opportunities that are priorities for the community and looking at innovative ways to implement them.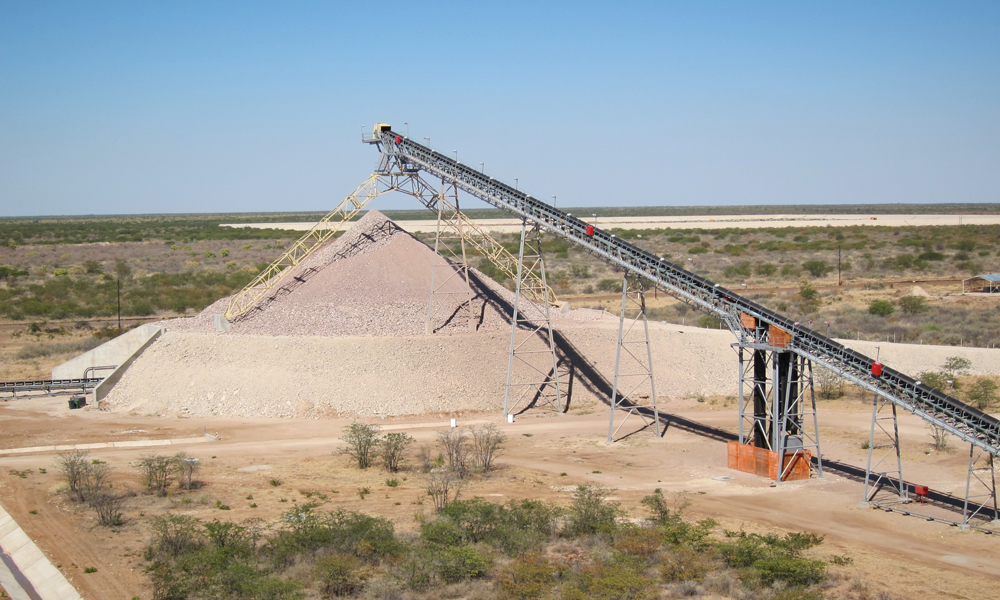 We did contribute to the government's Covid-19 relief fund. But equally important, we had a number of initiatives on the ground, such as being involved in building a women's shelter and funding a community testing center.
And then, of course, we have our regular kind of sustainability programing, which is ongoing, including through the crisis. We have a very strong focus on our social goals, as well as governance. We are a member of the UN Global Compact and report under [its] Sustainable Development Goals, and we put out a sustainability report.
We are in the process of building a community sports facility and associated school, which we had to delay through Covid-19. But our other community investment initiatives are going ahead. We're always looking for ways to help diversify the economy and leave a lasting legacy in Botswana beyond the life of our mining operation.

How do you expect the supply-demand dynamic to play out in 2020?

We look at Covid-19 in the sense that it's an interruption to the recovery of the diamond market. It's not going to prevent that recovery. We started to see prices strengthen in the latter part of 2019, and we think the supply-demand fundamentals are going to improve because of aging mines and the lack of new supply coming onto the market.
Also, while we've been operating through this period, many mines have not. Large miners like Dominion Diamond Mines in Canada and Debswana in Botswana have curtailed production. So there's some inventory building, but at the same time, a lot of carats have been taken out of the pipeline.
In my mind, that is not as important as what demand is doing. We are getting some encouraging signs out of Asia, although I think the US is more problematic. And we're starting to see [rough] sales take place again in Antwerp.