Dubai's first diamond-manufacturing facility, which officially opened Tuesday, has been tasked with cutting and polishing the world's most valuable rough diamond.
Almas Diamond Services set up the factory with an investment of $1.8 million, funded by Nemesis International, a local rough dealership. The facility will focus on stones above $25,000 per carat, with Almas offering boiling, evaluation and polishing services to the local Dubai trade, the factory's manager Filip Hendrickx told Rapaport News.
Among the first of those will be the 813-carat Constellation diamond, which Nemesis bought in partnership with Swiss jeweler de Grisogono in 2016 for $63.1 million. At $77,613 per carat, the stone ranks as the most expensive rough diamond ever sold.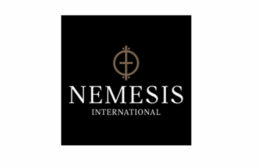 The Constellation, which was displayed at the entrance to the factory during the inauguration, is expected to take 10 to 12 months to polish, with master cutters recruited from Antwerp to work at the factory.
Fawaz Gruosi, founder and creative director at de Grisogono, said work would soon begin on the Constellation now that another major piece — the Art of de Grisogono, Creation 1 — had been completed and was set to be sold at a Christie's auction in November.