What is there to say about diamonds today? How can we root them both in history and in modern times? How can we touch consumers' hearts and find a different way to talk about diamonds?
This is the challenge that the Natural Diamond Council and the publisher, Editions Assouline, have set themselves in the photographic book 'Diamonds, diamond stories,' published in early November 2021.  
Over some 260 pages, the NDC and Editions Assouline tell stories and show diamonds from an alternative, original, diverse perspective that is perfectly suited to our times.   The editors have produced a photographic book and a collector's item that, like the Queen of gemstones, would make a wonderful gift to ourselves or to anyone who loves diamonds!
Through the photos, some of which have never been seen before, like the one of an imperial Marion Cotillard, majestically adorned with the Chanel 55.55 necklace, we rediscover the iconic pieces of the prestigious jewelers and fine jewelry houses – Van Cleef & Arpels' zip necklace, Bvlgari's Serpenti bracelet, Chaumet's tiaras –, along with those of contemporary designers.
A plethora of wearing styles and interpretations from mixed – men are also featured – to audacious or everyday style!
Over the pages and through short texts or testimonials, celebrities and designers talk about 'their' diamonds, their experience, their relationship with the gems and the jewels.
In parallel, exceptional diamonds weave the fabric of a history that spans several centuries: such as the Beau Sancy Diamond, the Moon of Baroda, the Sewelo Diamond or the De Beers Millenium Star.
The choice is not meant to be exhaustive and the intention is to convey a broad message, a strong interpretation and a new perspective on natural diamonds.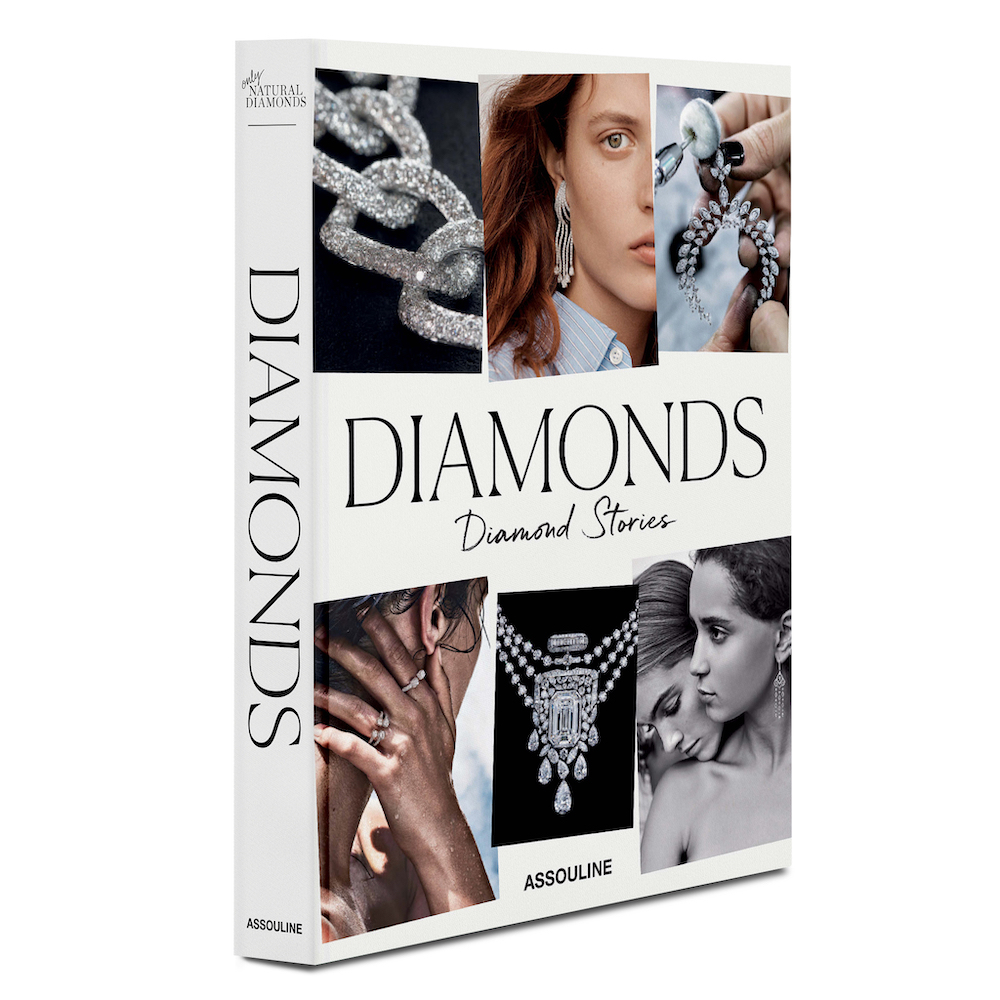 Interview with Mina El Hadraoui, France Director of the Natural Diamond Council
Mina El Hadraoui, can you tell us about how this book came into being, and what was the initial premise?
David Kellie* started from the realization that there was no book entirely dedicated to diamonds. We wanted to create a book about natural diamonds which included designers, artists, craftsmen; it would be a coffee-table book that traced the comprehensive history of diamonds in our culture. We developed the project in collaboration with Editions Assouline, a prestigious publisher with a serious reputation.
Part of the content comes from our 'Only Natural Diamonds' platform. Some photos have never been seen before, others are legendary, like that of Marilyn Monroe, while others are more up-to-date. Edward Enninful, the editor of British Vogue, wrote the preface. Diamonds are rooted in dreams, glamour and luxury; our perception of each of these has changed.
Diamonds is a gift book, a beautiful object to give as a present, for this reason, we were determined that it should be of a very high quality and sensuality.
Could you tell us the role of the NDC and its Only Natural Diamonds platform, especially in France?
The Natural Diamond Council represents seven of the world's largest diamond producers, responsible for 75-80% of global rough production. The aim of the NDC is to help consumers understand natural diamonds. Younger generations are asking themselves a lot of questions. On our Only Natural Diamonds platform, we think about how to best appeal to them. We offer original and unique content, we talk about legendary diamonds, cover specific themes around Christmas or Valentine's Day. As an example, diamonds can be a gift to celebrate exam success! We also show consumers how to wear and mix diamonds.
Our platform is also a vehicle to promote social and sustainable development for the 10 million people who work in the industry's value chain. We wanted consumers to understand what industry they are contributing to when they buy a diamond. We will also launch the French campaign 'PS: merci!' which echoes the American campaign 'Thank You, By The Way.' We aim to offer very concrete and documented content that goes beyond the 'emotive' aspect of diamonds to include, environmental protection, health, or women entrepreneurs in Botswana, among others.
Finally, our platform, which also talks about French expertise and craftsmanship, is available in India, China and the United States and promotes the reputation of France around the world.  
Exactly what can you tell us about the French jewelry market?
As part of the Diamond Collective to which we belong and which also represents the French Union of Jewelry, Goldsmithery & Silvermithery, Gemstones & Pearls (UFBJOP), Francéclat, the French Gemmology Laboratory (LFG) and the Union of Watchmaking Jewelry (UBH), we launched an OpinionWay study last year to investigate French consumers' understanding of the terminology and how they characterized natural and lab-grown diamonds. We learned that 91% of respondents were well aware that natural diamonds are mined from the earth. They also understood that a lab-grown diamond is an artificial product. However, they are not sure what is meant by the terms 'cultured diamonds' or 'synthetic' diamonds. Decree No. 2002-65 of 14 January 2002, which governs terminology in France, is little respected. In fact, sales of synthetic diamonds in France only represents 2% of the market. The competitors of natural diamonds are other luxury products.
Do you have a message that you want us to remember?
Well, of course, it would be that natural diamonds are there to celebrate all the moments of life!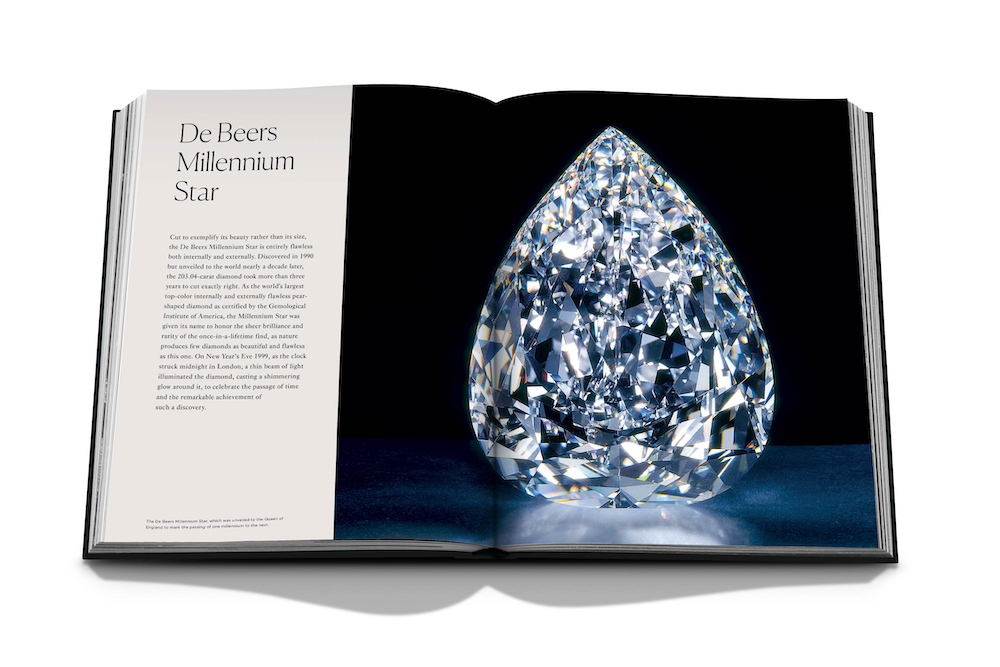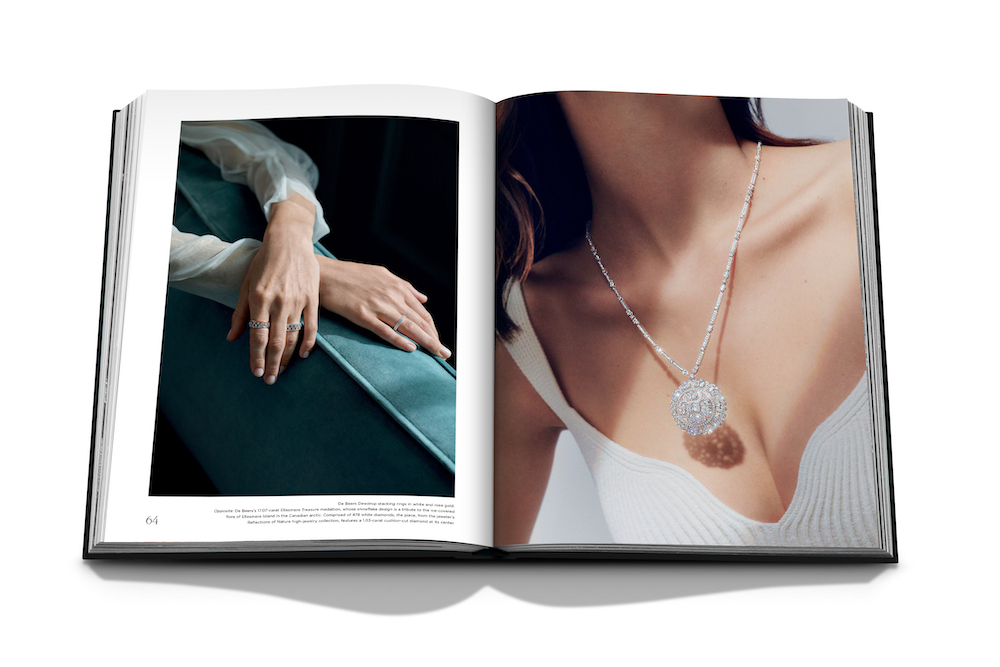 Career spotlight:
Mina El Hadraoui is a graduate of the IFAG Paris business school, where she obtained a master's degree in marketing and business strategy. Because she "loves mixing product design and marketing," she began her jewelry career as a product manager at the Christian Bernard Group. Mina El Hadraoui then joined La Monnaie de Paris (the Paris Mint) as head of the 'Art and Luxury' collection, where she worked on jewelry, art casting and the major orders of the French Republic. This wonderful experience enabled her to work with 'the most iconic French designers', such as Christian Lacroix, to name but one. Mina went on to launch the e-commerce site dedicated to jewelry, Diamant-unique.com, and joined Gringoire Joaillier as brand manager and then director.
Mina El Hadraoui joined the Natural Diamond Council in April 2020 to develop the French subsidiary.

Diamonds is published by Editions Assouline in partnership with the Natural Diamond Council. Collective work edited by Anders Christian Madsen. Preface by Edward Enninful. 260 pages. €95. Purchase online at assouline.com
Source Rubel & Ménasché
---
Photos © NDC, Assouline.
*CEO of the Natural Diamond Council.