Determined to shop early, gift-giving consumers are picking up everything from personalized necklaces to diamond tennis bracelets to holiday-themed charms in hopes of crossing off items on their wish lists before the crowds build and inventory diminishes.
According to the National Retail Federation (NRF), 49% of holiday shoppers the NRF surveyed said they will at least start browsing or buying before November—and some jewelry retailers say they have seen proof of it in their stores. That NRF number is up from 42% last year, and it is the highest in the survey's history, officials said.
Custom designs and personalized items are doing well, jewelers say, and U.S. consumers are still interested in gold and diamonds as special gifts for loved ones. Watches also are selling well in addition to rings at a variety of price points.
"We see a lot of our early shoppers placing orders for personalized items. Anything with names, dates, initials," says Alison Chemla, creative director and designer at Alison Lou. "Our Custom Word necklaces, Custom Word baby bracelets, and Mrs. rings are always top holiday sellers—there is nothing better than receiving a thoughtful, one-of-a-kind gift that was made just for you."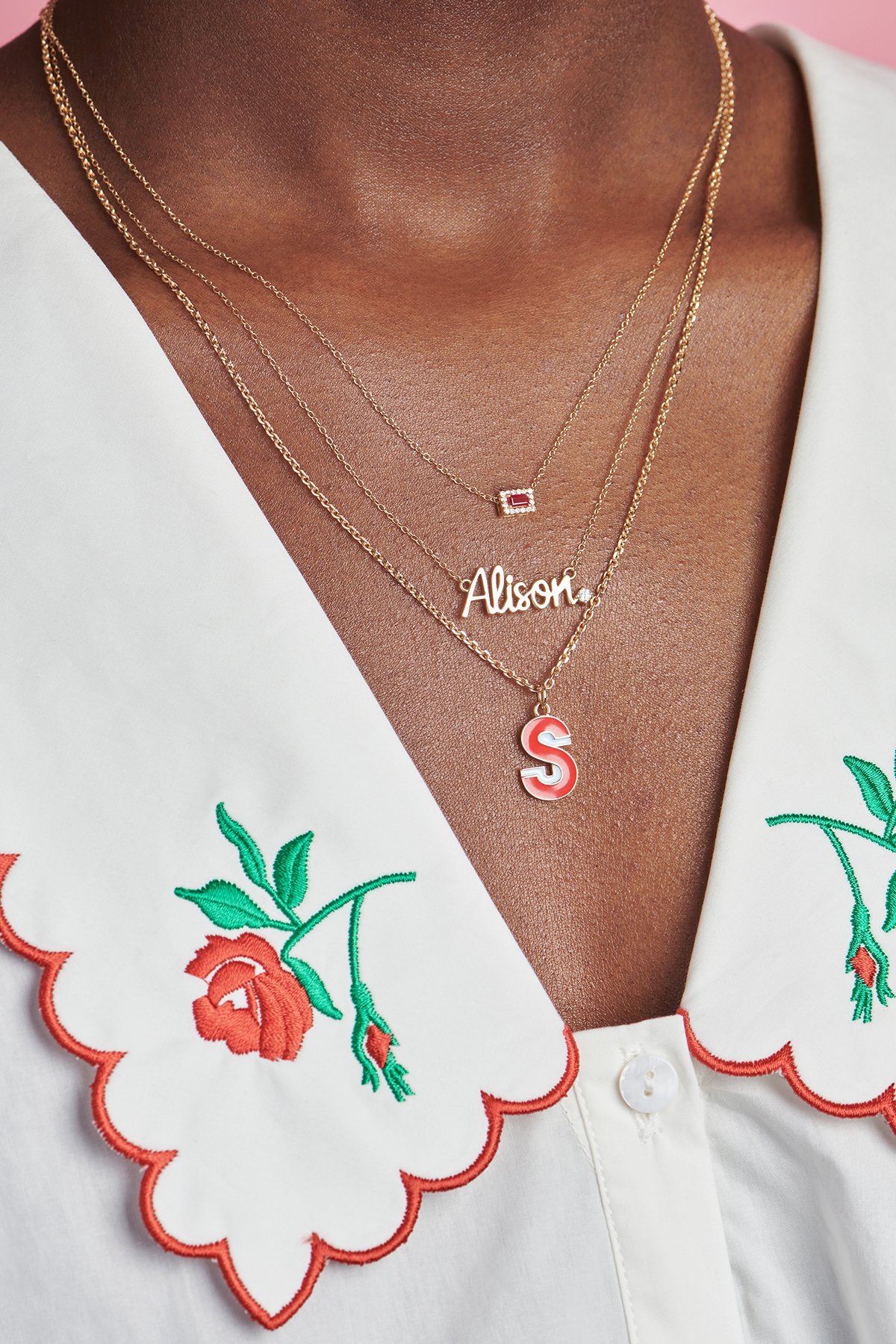 At Jenna Blake, founder and designer Jenna Grosfeld said they are seeing consumers looking to create festive traditions with chains and charms. "People are pre-buying with themes in mind for their holiday charm collection," Grosfeld says.
At Judith Ripka, Bob D'Loren, chairman and CEO of Xcel Brands, says people got their wish lists ready in October, and holiday shopping started to pick up then and in the first week of November.
"We are selling across all categories from our signature eternity rings, necklaces, and watches to diamond hoop earrings and tennis bracelets," D'Loren says.
---
Photos © Alison Lou.