US$665 million (provisional)
Press release – Bruce Cleaver, CEO, De Beers Group, said: "Following positive early signs for diamond jewellery sales over the holiday season in the US, the need for the industry to restock led to increasing demand for our rough diamonds in the first sales cycle of 2018. This seasonal restocking demand does usually see a larger share of annual purchases being planned into the first sales cycle of the year by our customers, resulting in an encouraging sales performance.
"In the equivalent sales cycle last year, sales levels benefitted from purchases that had been deferred from late in 2016 as a result of the initial impact at that time of India's demonetisation programme."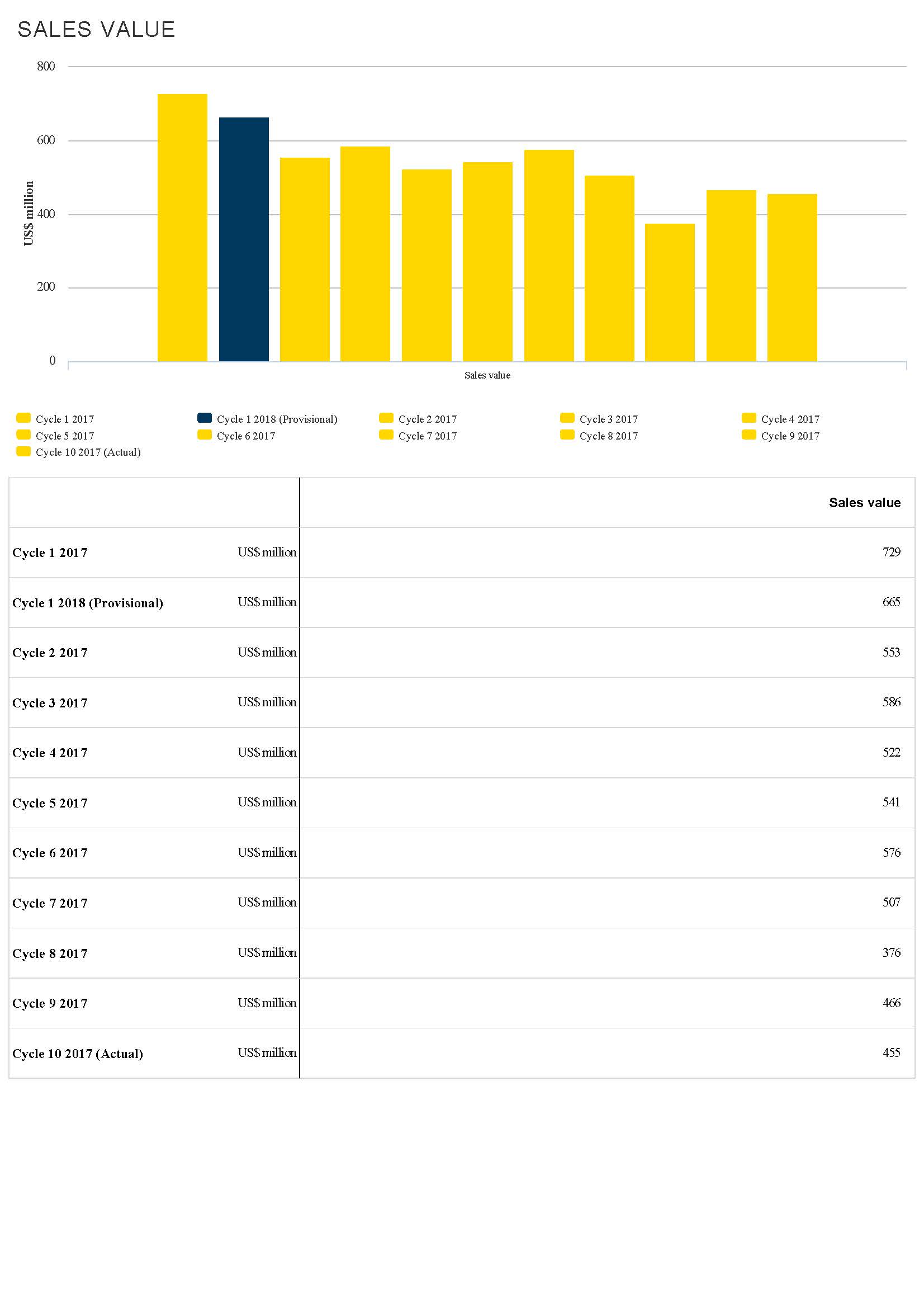 ---
Cycle 1 2018 provisional sales value represents sales as at 29 January 2018.
Cycle 10 2017 actual sales value is restated following the earlier publication of a provisional figure for the tenth sales cycle of 2017.
Sales values are quoted on a consolidated accounting basis and are before capitalisation of pre-commercial production revenues at Gahcho Kué. Auction Sales included in a given cycle are the sum of all sales between the end of the preceding cycle and the end of the noted cycle.