Press release – The second collaboration in the ReSet series celebrates love and sustainability through the lens of the next generation, in an original jewellery collection incorporating diamonds from De Beers Group.
De Beers Group is pleased to launch ReSet Forever Love, a celebration of love and sustainability in the modern world, as interpreted by three emerging jewellery designers who recently graduated from Central Saint Martins in London, one of the world's leading design schools.
The one-of-a-kind jewellery collection, which includes rings, necklaces and a brooch, incorporates rough and polished diamonds from De Beers Group, ranging from 0.3 to 1.3 carats. Each diamond was sourced in line with the company's stringent Best Practice Principles and Building Forever sustainability framework, ensuring they helped create a lasting positive impact for people and the planet.
The three designers – Kristina Ferenchuk, Ami Masamitsu and Louis Tamlyn – were handpicked by De Beers Group for their creative interpretation of the brief and their commitment to sustainable practices. They were each challenged to create jewellery that represented the concepts of 'love' and 'forever' in the 21st century, bringing their personal creative style to the design. The result is a unique interpretation of these themes, encapsulated in innovative design and craftsmanship.
To mark the launch of the collection, De Beers will donate £10,000 towards a new 'Provenance Award' offered under the De Beers Group Designers Initiative – Shining Light Awards 2020/2021. The jewellery design competition focuses on skills development for up-and-coming jewellery design students from the company's four producer partner countries – Botswana, Canada, Namibia and South Africa. The new award will provide an opportunity for a participant who shows raw talent to develop and hone their skills. The winner will be announced at the Shining Light Awards 2020/2021 ceremony later this year, where the ReSet Forever Love collection will also be debuted.
Colby Shergalis, Senior Vice President, Brand Marketing, De Beers Group, said: "It was such fun to work with these highly talented jewellery design graduates from Central Saint Martins. Through challenging themselves with questions such as whether forever is possible in a rapidly changing world, or whether sustainability is the ultimate expression of love to our communities and our planet, these three innovative designers have crafted an inspiring and thought-provoking collection featuring responsibly sourced diamonds from De Beers Group.
"To celebrate the launch of ReSet Forever Love, we are delighted to announce a £10,000 donation towards a new Provenance Award to support skills development for a jewellery design student in one of the countries where our diamonds are discovered, through our longstanding De Beers Group Designers Initiative."
Kristina Ferenchuk said: "I've always wanted to work more with diamonds, and this was a great opportunity to learn about the diamond industry. I was amazed to find out about all the incredible projects De Beers is doing to improve standards across the industry and to support local communities. It's incredible to know that this collaboration will support the journey of a fellow young jewellery designer from a country where De Beers' diamonds are found."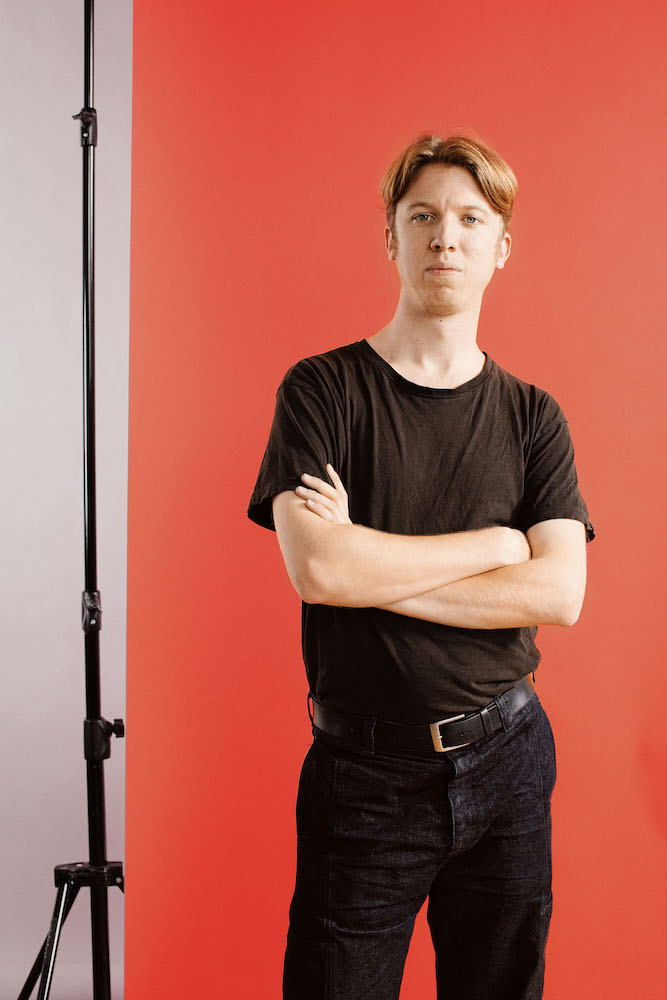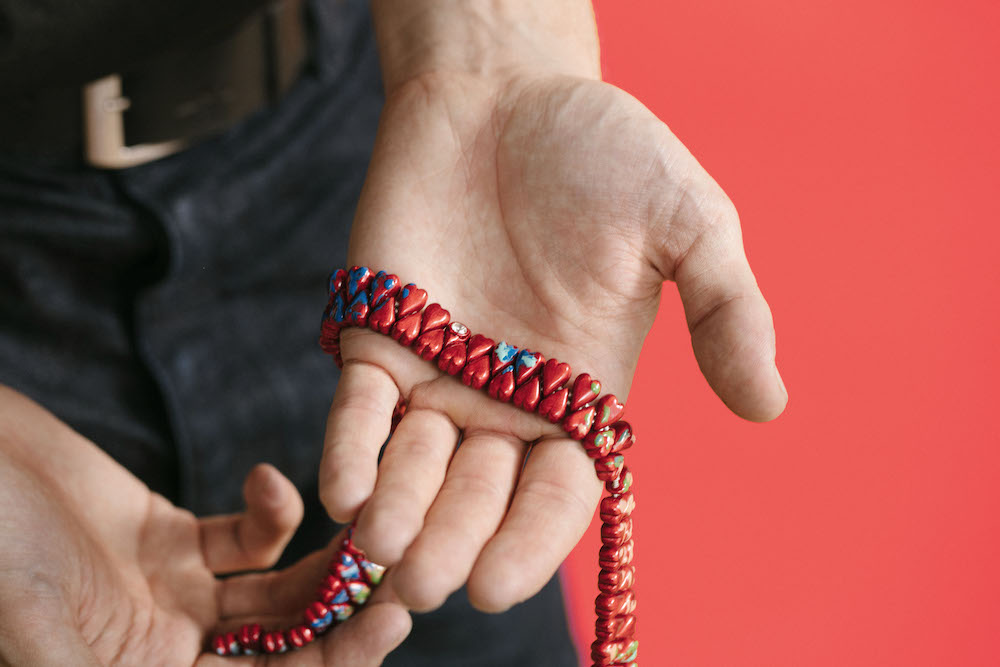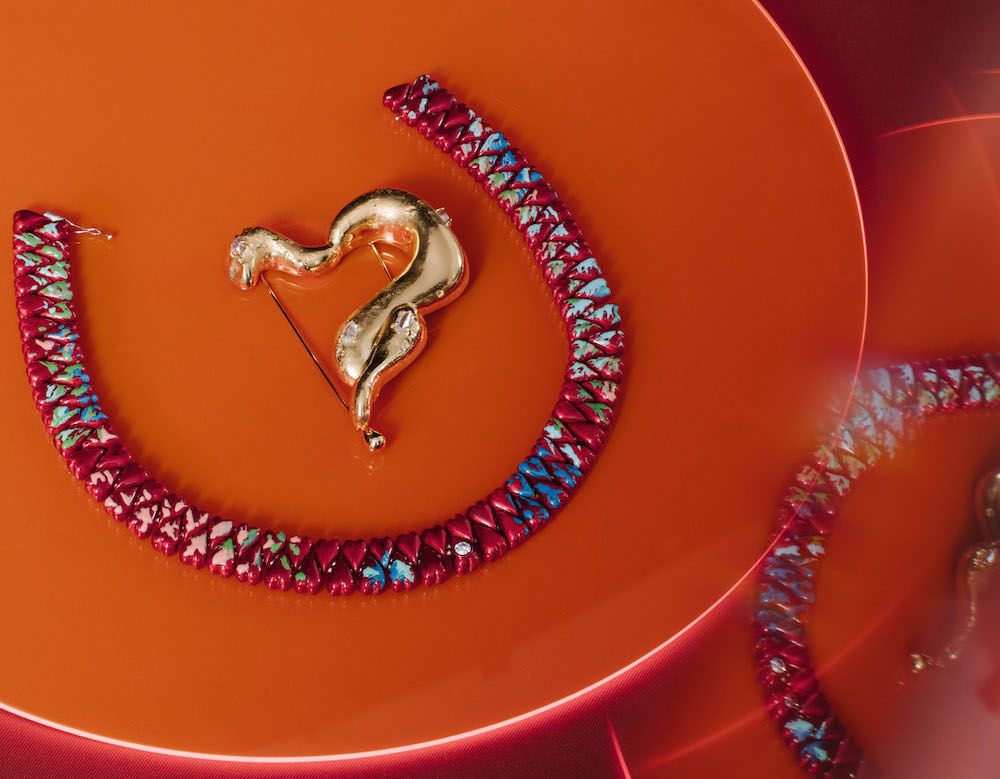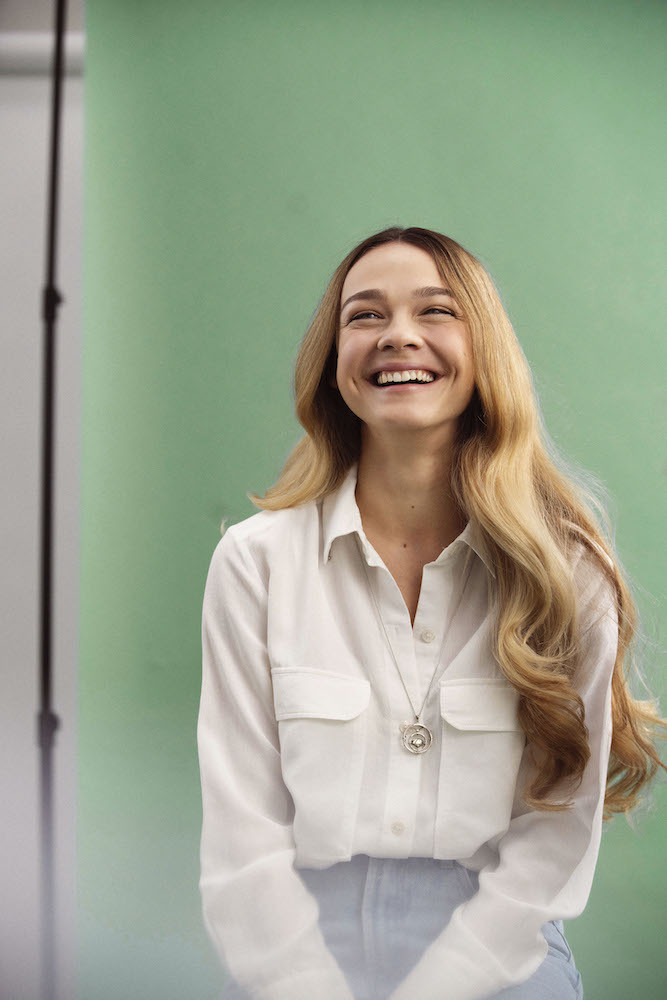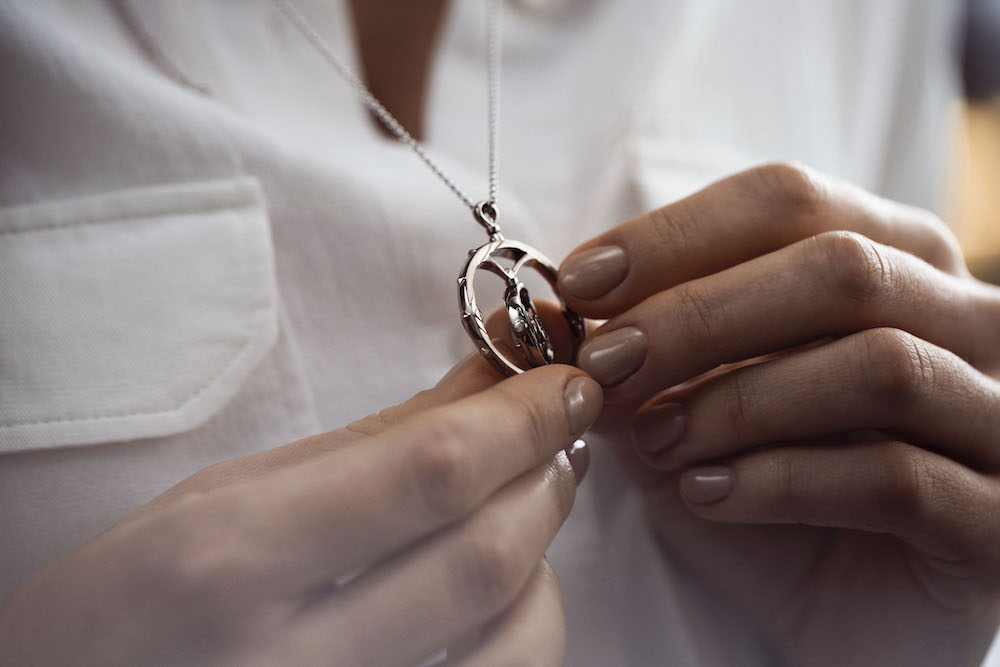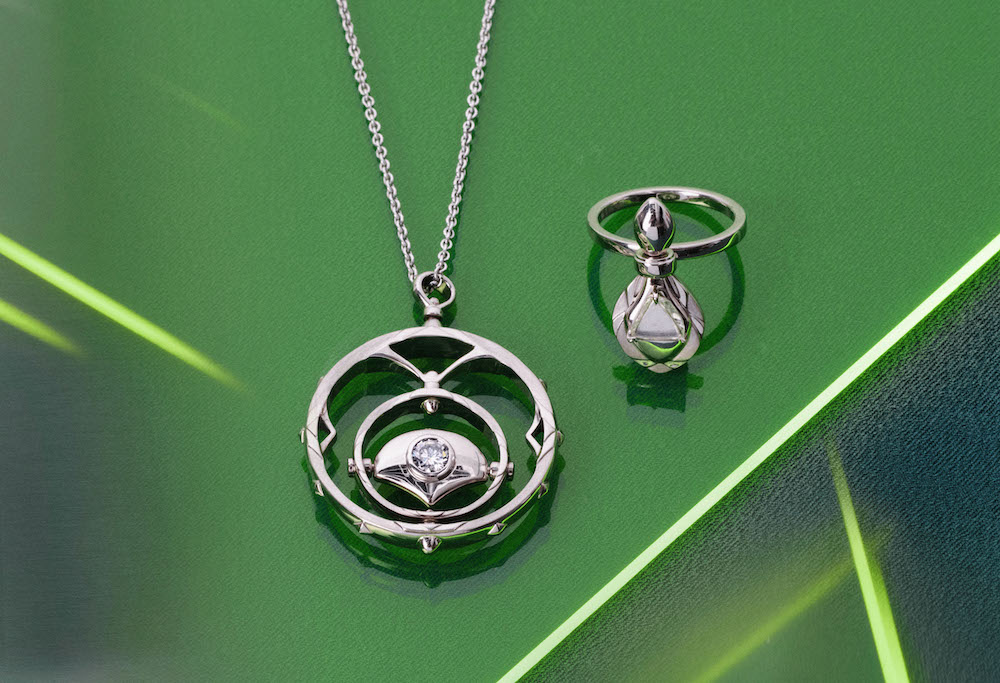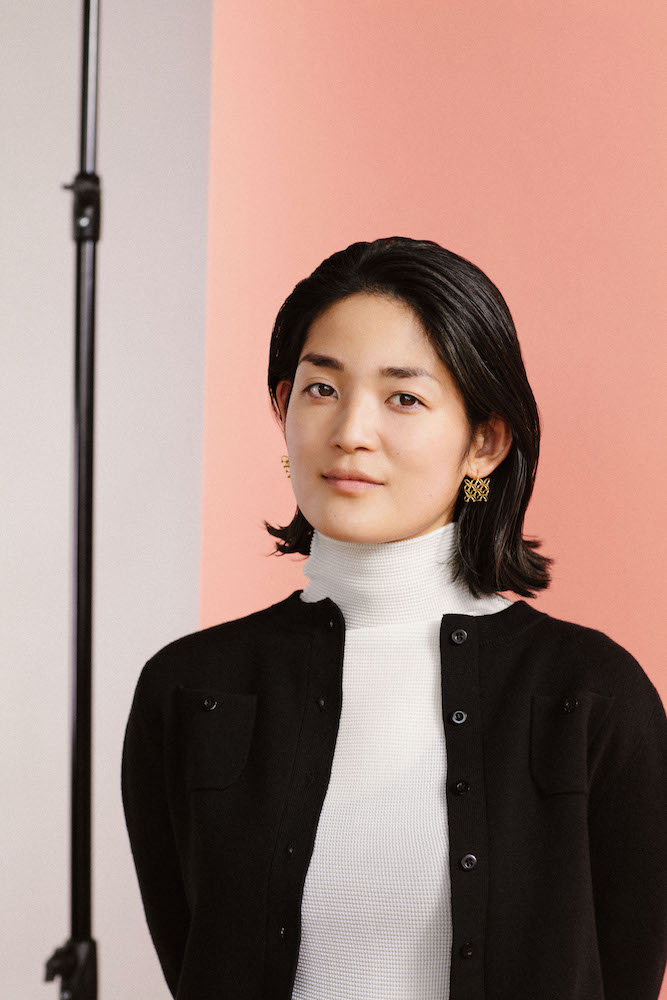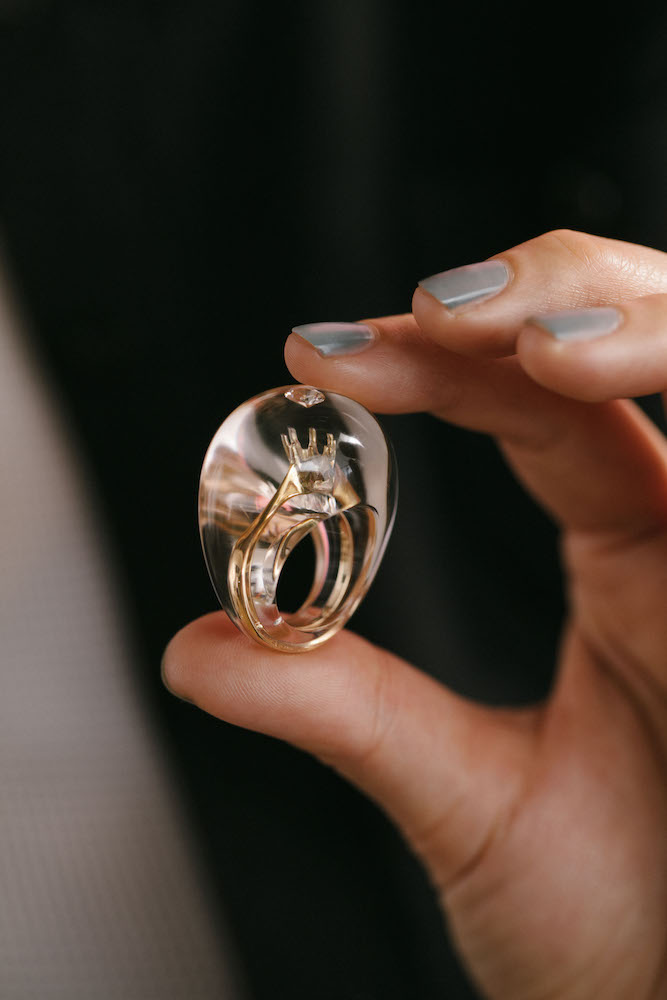 About the designers' pieces
  
 Kristina Ferenchuk
 Kristina Ferenchuk's mechanical 18ct white gold necklace and ring both have a polished diamond on one side and a rough diamond on the other that can be rotated. The intricate pieces represent the idea that love is no longer an idealised perfection, but rather that we all have 'rough' and 'polished' sides and forever is about a journey to an ever-evolving you. In this way forever never stays still – it constantly evolves and revolves, which is reflected in her pieces. They provide a playful reminder that the raw and refined sides of your character should be embraced and celebrated.
  
 Ami Masamitsu
 Ami Masamitsu's innovative ring features a reclaimed 18ct gold engagement ring and a single polished diamond, suspended in clear acrylic. To her, an antique engagement ring that has been passed down from generation to generation is not only an expression of past, present and future love, but also of sustainability by re-using materials that already exist in the world.
  
 Louis Tamlyn
 Louis Tamlyn's two pieces respond to the idea of love and forever by re-imagining a famous icon, the love heart. His enamelled necklace features two polished diamonds and takes inspiration from a 14th century manuscript where the classic love heart symbol was first depicted. The second piece is an abstract heart shaped silver brooch, set with rough diamonds.
  
 About Central Saint Martins
 Central Saint Martins UAL is globally renowned for the creative energy of its students, staff and graduates. Its educational reputation across art, design and performance is demonstrated by the ever-growing achievements of its alumni. The Fashion programme has an outstanding reputation consistently establishing its influence on British fashion and globally through the careers of alumni that include Alexander McQueen, Campbell Addy, Cathy Lomax, Christopher Kane, Craig Green, Daniel Lee, Dinny Hall, Fernando Jorge, Francesca Amfitheatrof, Grace Wales Bonner, Hannah Martin, Ib Kamara, Katie Grand, Kim Jones, Molly Goddard, Mona Hatoum, Morag Myerscough, Stella McCartney, Tomazs Donacik , Yionka Shonibare and many others.
 Central Saint Martins is part of University of the Arts London (UAL) along with Camberwell College of Arts, Central Saint Martins, Chelsea College of Arts, London College of Communication, London College of Fashion and Wimbledon College of Arts. www.arts.ac.uk/csm
---
Photo © De Beers, Anglo American, Letitia Weeks.