Press Release — Dorothée Gizenga, Executive Director of the Diamond Development Initiative, is among 26 new appointees to the Order of Ontario, the province's highest honour. The announcement was made today by Elizabeth Dowdeswell, Ontario's Lieutenant Governor.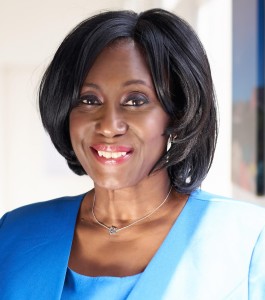 Gizenga is being recognized as an international development expert and human rights advocate. The appointment states "She is the founding executive director of the Diamond Development Initiative (DDI) and has dedicated her work to international development and the eradication of blood diamonds."
Although she has held several positions in government and in the not-for-profit sector, Gizenga says her focus has always been the same. "My aim in life is to help people realize they can take their life into their own hands, and then give them access to the tools they need to do that."
"It is a bottom-up, rather than a top-down approach. We cannot just wait for governments to make people's lives better. If the people are provided with the knowledge, skills, information and access they need, they will transform not only their own lives, but also their communities."
She says that the work of DDI aligns well with her vision. "DDI works with artisanal miners, disadvantaged people who are members of the rich diamond industry, and offers training, professionalization, legalization and access to services. In time, the miners themselves will be able to take charge of their own socio-economic development."
The Order of Ontario recognizes individuals whose exceptional achievement in their field has left a lasting legacy in the province, Canada and beyond. The Lieutenant Governor will bestow the honour on appointees during an investiture ceremony at Queen's Park in June 2017.
Read the Order of Ontario announcement here.
The Diamond Development Initiative works to transform artisanal mining into a source of sustainable development www.ddiglobal.org