February is a crucial time for Canada's diamond mines. Located in the most remote region of the country's frozen Northwest Territories (NWT), Rio Tinto, Dominion Diamond Mines and De Beers have a two-month window to connect their mining operations to the outside world. 
The winter ice road, officially known as the Tibbitt to Contwoyto Winter Road (TCWR), opened on February 1, marking the 20th anniversary that the three companies have jointly run the project. The road was first constructed in the 1980s to supply the Lupin gold mine, but Lupin later closed, and the diamond miners took over the project at the start of Canada's diamond rush in 1999.
The route is essential for the miners to transport supplies to their respective Ekati, Diavik and Gahcho Kué mines, which are so isolated employees can only get to work by helicopter. Without it, work in the mines wouldn't be possible, stresses Ron Near, director of the winter road.
"It was clear that if Rio Tinto was to be successful [in developing Diavik when it was first discovered], they would have to supply their proposed mine using the ice road," he explained in an email to Rapaport News. "Any other approach would have made construction of the mine unattainable."
A race to the beginning 
Five contractors specializing in engineering, construction, security, safety and dispatch, build the 600 kilometer stretch at an annual cost of CAD 20 million ($15.2 million), Near says.
The team of 400 workers began early construction on December 15, clearing the insulating snow from the surface to promote ice growth. The main construction crew joined on January 1, working in a 30-day window to complete the project in time for the opening.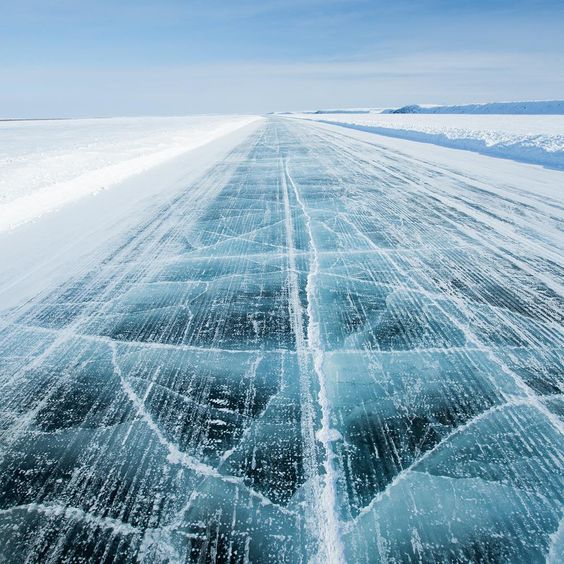 Their work isn't finished now that the road is operating. The workers must continually manipulate the ice to maintain the route for the duration of the project, while monitoring a variety of factors such as truck speed, spacing, and weight. However inconvenient the construction may seem, without it, mining in the area would not be financially feasible.