Over the past ten years, Dubai has firmly secured a footing as a world diamond and jewelry manufacturing center.

Last month, for the first time in its history Dubai hosted the Dubai Diamond Conference 2013 organized by the Dubai Diamond Exchange (DDE) and the Dubai Multi Commodities Centre (DMCC). What is the DMCC today? It is a huge commodity market and at the same time a free economic zone created by the Dubai government to develop the market trading in gold and precious metals, diamonds and precious stones, as well as to expand business activities of other industries.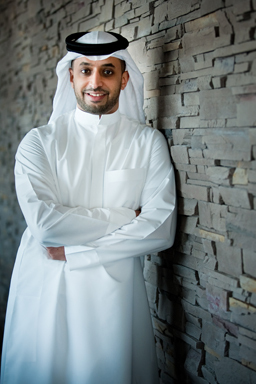 We asked a few questions to Ahmed Bin Sulayem, Executive Chairman of the Dubai Multi Commodities Centre.
Are there any special features intrinsic to trading in Dubai as a world center of diamond and jewelry trade? What channels are most reliable?
There are several elements of the diamond trade present here at the Dubai Multi Commodities Centre.  As one of the founders of DMCC we purpose built Almas Tower, our headquarters and the tallest commercial tower in the Middle East, for the diamond industry. Today Almas Tower is home to over 600 diamantaires.
We have polishing and boiling facilities at Almas Tower, the Dubai Diamond Exchange, security services via Brinks, diamond financing via international financiers such as ABN Amro and Antwerp Diamond Bank and state-of-the-art vaulting services for both diamonds and gold. The majority of these diamond companies are traders – representing a mix of wholesalers and retailers, rough and polished traders, from Damas and Dhamani Jewels to Rosy Blue, Dimexon and Diarough.
We also have gold refineries and assayers at DMCC. Kaloti Jewels, a DMCC member, recently announced that they are launching one of the largest refineries in the world, with refining capacity of 2,000 tonnes a year, at DMCC's JLT Free Zone.
The UAE is also the first country in the Arab world to be a signatory to the UAE Kimberley Process Certification Scheme, which was implemented by the Ministry of Economy and Commerce and DMCC as the only entry and exit point for rough diamonds in the UAE.
Everything is here and in one place, from the physical and financial infrastructure to regulation, products and services. Today, Dubai is one of the World's top three diamond centres, whilst over 20 per cent of the world's physical gold is traded through the Emirate.
In your view, what are the perspectives of Dubai as a center of commerce and as a diamond center?
Dubai is a young player in the diamond market. The UAE as a country is just 41 years old and back in 2001, Dubai's diamond trade was virtually non-existent, worth less than US$ 5 million. In less than just a decade, the value of the trade passing through the Emirate increased to over US$ 39 billion. Dubai's rise as a global diamond trading hub has been phenomenal, and there is more to come.
Do you evaluate Dubai as more of a regional trade center or as more of a world trade center?
Dubai is a global hub for commodities trade that caters to local and international market demands. Businesses around the globe look for a place where they can expand, access new markets, and conduct their day-to-day operations in a secure, transparent and modern environment. They look for logistical facilities that allow fast imports and exports, where the fiscal climate is stable and favourable, and of course, where quality of life is of an acceptable standard. Dubai and DMCC have been able to provide this infrastructure.
Dubai is also located at the centre of trade between producing and consuming nations. It has excellent air and sea links which makes doing business here easy. DMCC is located at the heart of Dubai, close to the airport and Jebel Ali Ports which makes it highly accessible for our members.
Our proposition is appealing to all businesses on a local and global scale, not just diamonds, which is further highlighted by the fact that we have over 6,300 companies registered at the JLT Free Zone across all industries. Approximately 200 new companies choose to set up their operations here each month, that's more than 6 companies a day – over 90% of which are new to Dubai.
As a Government of Dubai authority with word-class infrastructure and regulations, our members know that they can trade with confidence here. Above all that, the traders know the Dubai government is one that takes their interests into account and supports them even in difficult times.
What does a diamond mean for you personally, commodity or value?
Both. Diamonds remain a luxury item, but good quality stones are most certainly a commodity as well.
Do you feel DMCC has any competitors around?
No, the world's diamond centres have complementary roles to play in today's marketplace.
Take New York and Antwerp for example, both historical diamond centres with knowledge and expertise to leverage from for the benefit of the industry. However, the dynamics of the industry is changing and moving towards what we call the 'New Silk Route' between Africa and Asia. Dubai is perfectly positioned geographically to cater to this shift. Dubai is instrumental in enhancing this flow of trade and the cooperation between producers and consumers.
Who are your long-time partners and whom are you planning to attract?
We have trading partners across the New Silk Route – ranging from producers in Africa to cutters and polishers in India. However, Dubai's top importing trade partners in carats and trade value are India, Zimbabwe and the Democratic Republic of Congo, while the top exporting countries by carats and value are Switzerland, India, and Hong Kong.
Angola, India and Switzerland accounted for 45% of the total trade value of rough diamonds traded through Dubai in 2012. India regained its position as Dubai's top trading partner by making up 32% of the overall trade.
Do you think DTC's move to Gaborone will influence the Dubai Diamond Exchange?
We are seeing a generational, geographical shift in the diamond industry.
There is an increased focus on beneficiation from African diamond producing nations in Southern Africa and the consolidation of India as the global centre for cutting and polishing. This has created a major change in trade patterns i.e. the new silk route.
Africa is extremely significant within the global diamond trade as it represents approximately 65% of the world diamond production in carats.
Located at the centre of producing and consuming nations – at the gateway to global trade – Dubai and the DMCC are uniquely positioned to cater to this new shift.
Do you have any problems which should be solved by the world's common efforts? What should we do together in the industry?
Inspired by HH Sheikh Mohammed Bin Rashid Al Maktoum, I tend to seek the opportunities in challenges rather than the other way around. To give you an example, and similar to the majority of industries, the diamond industry saw a significant pullback in financing as a result of the 2008 recession.
This, in turn, led to a reduction in production. But we refused to become distracted and took the opportunity to remain focussed on innovation and our mandate to increase and facilitate the flow of trade through the Emirate regardless of what was happening in the market. Later on we actually won several asset management awards and awards for innovation even though we were in the middle of a recession.
Another important point to make that will require collaboration from the industry across the globe and throughout the entire supply chain, is the shift we are witnessing in terms of the flow of trade. While the 'old' Silk Route describes the trade from East to West – the 'New Silk Route' is about trade routes from Africa to new consumer nations in South Asia and the Far East. Dubai is perfectly positioned at the centre of this shift, and at DMCC we intend to continue to innovate and to build international relations to enable everyone to trade with confidence.
Photo Rough&Polished