So here it is, 2017 is already one month old, we have got over our end of year excesses, we are beginning to come to terms with the winter cold and… we are setting our sights on the year ahead. January and February are always much awaited months in the diamond industry. We would also like to be able to prepare a clear outlook, to head in the right direction. What can the diamond industry expect in 2017 or what can it hope for from this new year?
Although we have no certainties, we do at least have some indications.
2016, a year of stabilization
Although our forecasts for 2016 were right, it is a year that we can, with hindsight, qualify as a year of stabilization. The shake-ups of 2014, then the real and inevitable entry into a new era in 2015 made way for a 2016 that confirmed the renewal of the diamond industry. Although it certainly was not all smooth sailing!
Gem producers at cruising speed, with a market that followed suit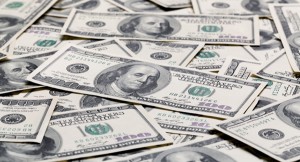 After a volatile year in 2015, 2016 saw a more peaceful relationship between gem producers and the markets. One side put less pressure on the other (not that they really had much choice!), better adapting to demand and therefore allowing the market to find some balance: a more restricted offer, possible delays, better understanding of customers' needs and constraints, etc. The "cleaning up" (without wishing to sound judgmental or make any bad puns) happened gradually throughout the industry, and, although not everybody survived, we can consider that the market as a whole is "clean" and will carry on in this way in the future—the difference between the rough price and for cut diamonds is already better and should, at least, remain the same. However, the outcome of the year was not at all bad for gem producers.
Short-term demand seems to be established and more or less stable, according to the usual calendar for the diamond industry, so 2017 seems set to be a good year! As for long-term demand, it seems so sure that there is no room for debate: demand should outstrip supply in the next few years.
To be noted for example, De Beers' first sight of 2017, which surpassed all expectations with no less than $720 million (after the last sales cycle of 2016 brought in $418 million). The gem producer has also decided, in order to better take into account the needs of small retailers and traders, to try fixed-price forward contracts in its auction division.
A balance to be found in India and China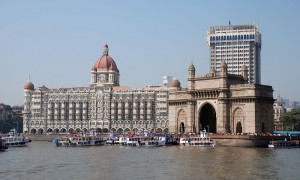 If 2016 was a satisfactory year with regard to demand for jewels and diamonds, it is once again down to the main market, in America, (better managed stocks, more suitable production, bigger expenditure by customers and better employment figures)… Growth in 2017 will once again depend on the American market
Although at the moment the difficulties seem to be smoothing out, India and China are emerging from two difficult years.
In China, the President's fight to stop corruption had a big impact on purchases of luxury products, in and outside its borders. But confidence is increasing and the Chinese market as a whole seems to be calming, finding balance and a certain maturity. It is a bit early to draw conclusions about end of year sales and those for the Chinese New Year, which could help us to establish some short-term predictions for 2017. China is however sure to remain one of the biggest markets for diamond jewelry, which we can continue to count on in years to come.
India is slowly getting over the demonetization policy that hit it hard in 2016, hurting manufacturers and low-value merchandise. But as for demand for diamond jewelry, growth continues to keep pace with that of the country, which is in full swing—and where jewelry has a big place in the culture!
CSR, our new hobby horse… and with good reason!
It was a new tendency in 2016, but one which will confirm and assert itself in 2017: transparency and CSR are everybody's business in the diamond industry.
Until last year, only the biggest and the most forward looking companies worked on CSR and made it a daily issue in their company. It has become and shall continue to be one of our concerns in managing our companies. Proof of which can be seen by the need imposed by banks and gem producers to guarantee production over the whole value chain. Or, the need to meet ever stronger requirements from consumers in this area, beginning with generations Y and Z….
Well-established financial restructuring
A short update on this much debated subject. Financial restructuring will continue. We may certainly speak less about it, but there is a real need, if only to get bank loans and comply with international laws; there is no longer any doubt, it is proven and will go hand in hand with transparency and CSR… De Beers in particular drew up a road map for sightholders in 2014 to bring them into financial compliance… in 2017!
Synthetic diamonds? Yes, but without cheating!
I think that we are finally there. Synthetic diamonds are no longer the ultimate evil to be battled by the natural diamonds industry! However, it would be interesting if the synthetic diamond producers themselves could find their place without always turning natural diamonds into "black sheep"—in the best of cases. We are all better informed and more aware of what synthetic diamonds are; just as we know that the latter do not appeal to the same market, or to the market in the same way as natural diamonds. There is therefore less fear…
Fraud is still a big problem however. It is perhaps in truth less of an issue than we may believe! But the problem is that every time synthetic diamonds are fraudulently mixed in with parcels of natural diamonds there is real damage to our industry. Many machines make it possible to detect natural diamonds and to test parcels of melee. Seminars on the subject and information sources that reveal more about the issue (like the section on Rubel & Ménasché that is under construction: Synthetic diamonds) are helping to make progress. Detection and information are the key to a battle that will certainly be a priority for the diamond industry in 2017.
There are of course other subjects that we will discuss on this website in 2017, such as funds for advertising and marketing for example, online sales, the place for diamond centers such as Israel, etc.; but our idea here was above all to try and get a clearer vision of the year to come in terms of our and "your" daily issues. We look forward to seeing you in ever greater numbers on www.rubel-menasche.com in 2017 and give you our heartfelt thanks for reading!