Geneva – A "rare and exceptional" fancy vivid pink pear-shaped diamond sold for $31.6 million, or about $2.1 million per carat, at Sotheby's Geneva.
The stone's sale price, which was $28 million excluding fees, came in at the low end of its estimated range of $28-$38 million.
The 15.38-carat pear-shaped "Unique Pink" is the largest fancy vivid pink pear-shaped diamond ever offered at auction, Sotheby's said. It went to an unnamed buyer from Asia.
The pink stone was the highlight of the auction house's Magnificent Jewels and Noble Jewels sale held Tuesday in Geneva.
All told, the jewelry auction garnered $174.5 million, which is a new world record for a jewelry auction.
According to the Gemological Institute of America, the Unique Pink is VVS2 clarity, and also was found to be Type IIa, displaying "exceedingly pure structure."
Cora International cut and polished the rough diamond that yielded the Unique Pink.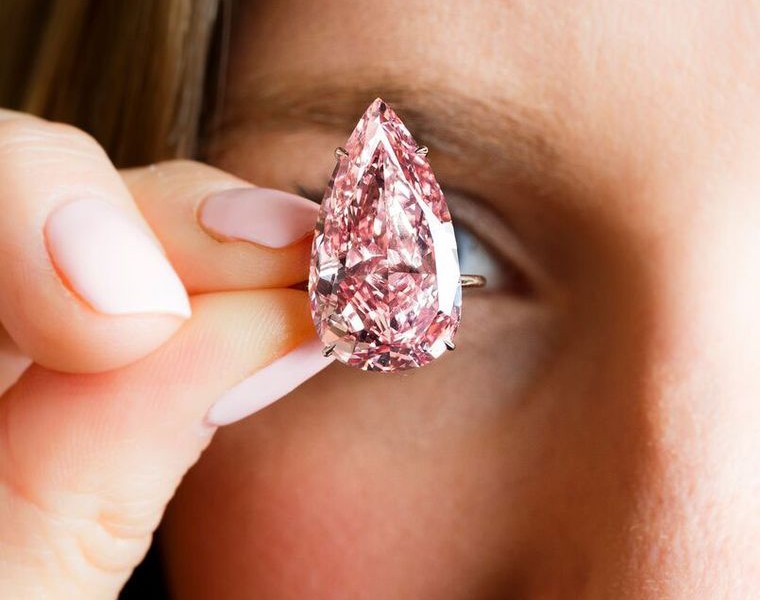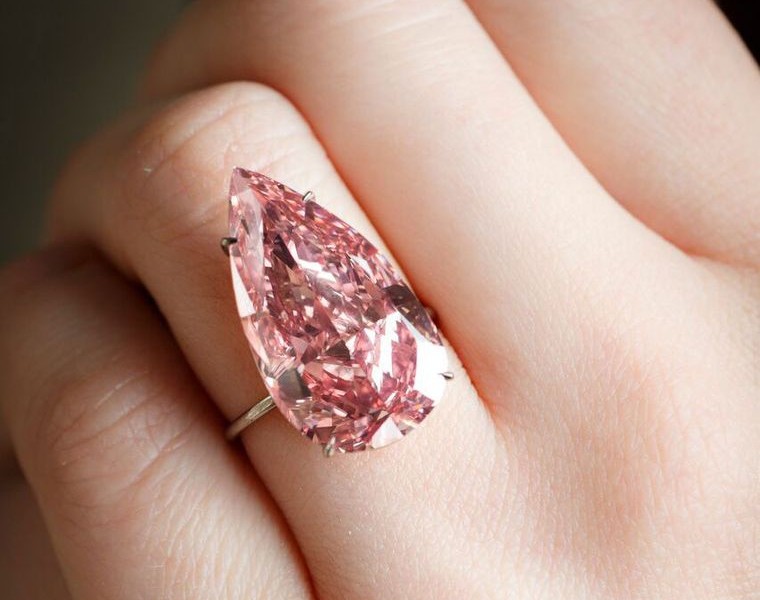 ---
Photo © Courtesy of Sotheby's.